Are you thinking of living in Basingstoke?
If you are thinking of moving to this popular town this is the blog for you!
Living in Basingstoke provides locals with an array of exceptional advantages.
In this article, we hope to offer you as much knowledge about what to anticipate when living in Basingstoke.
Moving to a new town or city is never an easy task!
This is only made harder when you do not know much about the region.
There are various factors to consider when moving to a new region.
On top of this, there are the extra strains of the actual moving process.
We understand that this whole procedure can be extremely overwhelming!
We are here to help.
In this blog, we will help you to better understand what living in Basingstoke is like.
Having a well-informed grasp of what living in the town is like will certainly help with your decision to move.
This is our guide to living in Basingstoke!
Schools in Basingstoke
One of the biggest stressors for parents is finding a suitable school for your child.
In some areas, it can prove to be a real challenge and will definitely influence where exactly you choose to start looking for your next property.
Some people find a school they like and then find somewhere to live in the vicinity. Others do it the other way around. However, one thing is for sure, Basingstoke is more than adequate when it comes to its education provision.
With almost 60 primaries, 10 secondaries some of which are also 6th forms, and several colleges, getting the best for your family should not be too difficult.
Notable primaries include Castle Hill infant School and Oakridge Infant School, Ofsted says they are both "outstanding" across the board.
The Ashwood Academy, Everest Community Academy and The Vyne Community School are among the many secondaries who were rated as "good" following their most recent inspections.
Queen Mary's College (QMC) and Basingstoke College of Technology (BCoT) provide further education for older students.
QMC a former grammar school teaches a range of AS and A-level courses in 40 different subjects, as well as several vocational courses and BTEC National Diplomas.
(BCoT) is spread across three campuses and also offers plenty of choice. It is well known for its wide range of industry-standard facilities which includes an in-house restaurant, a salon, and an air cabin crew training facility.
Shopping in Basingstoke
You are in for a treat if you decide to spend some time shopping in Basingstoke. With so much choice, there is absolutely no chance of going home empty-handed when you shop in Basingstoke.
There several main shopping locations, consisting of two malls, a market and the main high street so you are sure to find what you are looking for at one of them.
Festival Place is Basingstoke's premier retail destination and one of the souths best. A large mall which sits in the centre of town and houses over 160 stores, 20 or more eateries and a 10 screen Vue multiplex cinema, a shopper's delight.
The Malls is smaller but is in a handy position within easy access from the train station and local bus services. Better for a quick in and out shop.
Basingstoke Market is always buzzing with activity. Packed with everything from fresh produce, bread, fish, meat, vegetables and much more. Held every Wednesday and Saturday in the central market square is incredibly well attended.
With an excellent selection of 29 stores, Chineham Shopping Centre is the destination for busy shoppers looking for great retail stores or somewhere to relax. Conveniently placed with plenty of parking.
Known as the "Top of the Town" is another unique area with a host of places to not just shop, but to eat as well, alongside Basingstoke's Haymarket Theatre or The Willis Museum, the hub of Basingstoke's nightlife.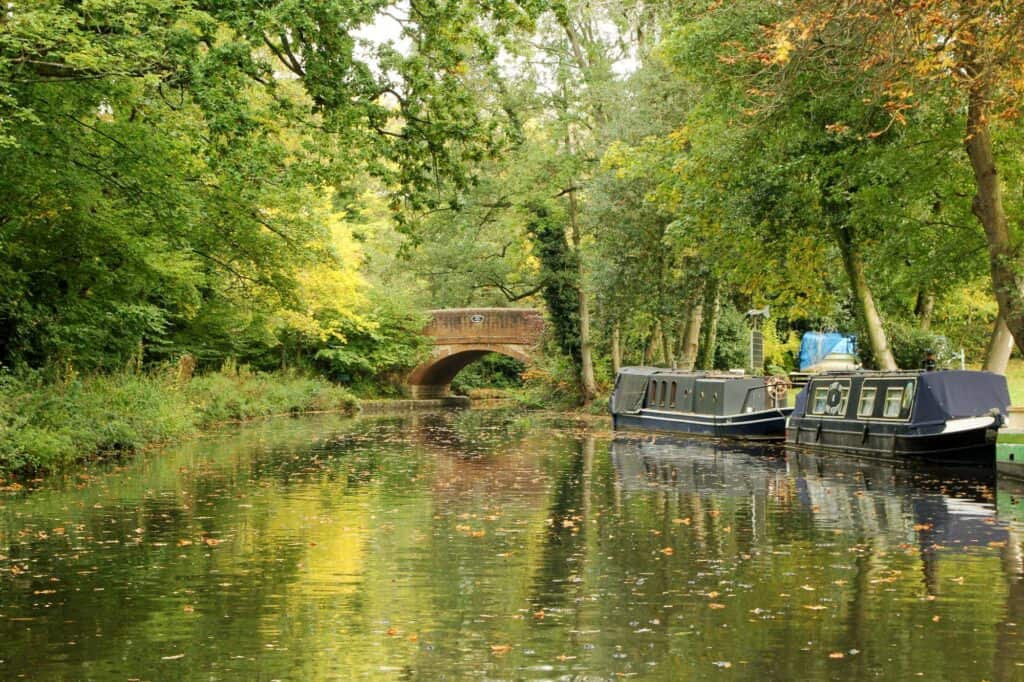 Things to do in Basingstoke
A visit to Basingstoke will uncover a host of interesting things to do and see.
You will find a rich heritage dating back to Roman times and beyond and also the best in entertainment venues to rival that of any modern town the UK has to offer.
Although there are too many places to list in totality, here are just a few, according to Tripadvisor, of Basingstoke's highlights:
Milestones Museum – www.milestonesmuseum.org.uk
Odiham Castle – www.visit-hampshire.co.uk/things-to-do/odiham-castle-p285561
Eastrop Park – www.destinationbasingstoke.co.uk/directory/eastrop-park
The Anvil Theatre – www.anvilarts.org.uk
Festival Place Shopping Mall – www.festivalplace.co.uk
The Haymarket – https://housetheatre.org.uk/venues/the-haymarket
Willis Museum & Sainsbury Gallery – www.hampshireculture.org.uk/willis-museum-and-sainsbury-gallery
House Prices in Basingstoke
Living in Basingstoke means buyers have a wide variety of housing styles to select from.
Stunning Victorian homes, cosy terraced properties in the town centre, a choice of period Edwardian properties and a huge selection of new build homes.
A Little further out of town, in Old Basing, buyers can find rural properties.
These can be very desirable.
Prices in these rural locations can reach well over £1 million!
According to Zoopla, the average property price is £331,717.
Detached homes are selling for an average of £434,743, with semi's averaging at £315,555.
Terraces are currently sitting at £298,027 and apartments at £174,368.
If you are looking for a new build home, there are a 19 new developments in the town!
For those renting, a one-bedroom flat in the town centre will cost around £808 pcm.
Prices may drop to around £650 pcm the further outside the town you look.
Jobs in Basingstoke
In 1944 Basingstoke was selected to accommodate part of the London 'overspill'.
Prior to the 'London Plan' Basingstoke was a small market town and remained so until the 1950s.
During the 1960's however, it began to expand rapidly.
This growth was due in part to the town's location.
Basingstoke's situation provides easy access to other towns and cities in the region.
London is around 48 miles away, Southampton 30 miles and Reading is 16 miles away!
Nicknamed the "Roundabout City" due to the huge number of roundabouts in the town which help maintain a notoriously rapid road network.
Today, Basingstoke is seen as a prosperous town.
It enjoys an above-average standard of living as well as low unemployment rates.
Basingstoke is an economic hub!
In fact, it is home to some very notable companies.
These include the headquarters of Sun Life Financial of Canada, The Automobile Association, ST Ericsson, GAME, Motorola and Sony.
Other industries present in the town include drug manufacturing, IT, insurance and electronics.
There are clearly some excellent employment opportunities if you are thinking of living in Basingstoke!
Ready to Start Living in Basingstoke?
Are you thinking of living in Basingstoke?
Whether you are considering moving for the excellent range of properties, the great job opportunities or some of the excellent things to do, living in Basingstoke is a great choice.
If you have made the big decision to move, we are here to help you get your dream move to Basingstoke underway.
Here at Curtiss & Sons Portsmouth, we are an experienced and professional removals company that has been helping people moving home since 1871.
If you need help and advice on moving your home or perhaps some questions about your house removals, you can get in touch with us on 023 9298 5830 and our friendly team is here to assist you with your enquiry.