Are you thinking of moving to the Isle of Wight?
Moving to a new town or city is never an easy task.
It is sometimes made harder when you do not know a lot about the region you are moving to.
This is most certainly the case when it comes to living on the Isle of Wight!
Living on the Isle of Wight is unlike most places across the UK.
The fact that you will be living on an island could certainly add to some of the stress around your move.
Like moving to any new location, there are numerous things to consider when thinking of living on the Isle of Wight.
We know that the whole relocating process can be remarkably daunting!
If you are thinking of living on the Isle of Wight, we are here to support you.
In this article, we aim to help you to better understand what living on the Isle of Wight is like.
Holding a good understanding of what to expect when living on the Isle of Wight will assist with your decision to move.
Here is our guide to living on the Isle of Wight.
House Prices
The Isle of Wight, although physically totally separated from the UK mainland uses the same buying process as any other English County.
Historically, property prices on the Island have always been lower when compared to mainland UK.
However, in recent years the gap has been closing.
That said, the average cost to buy a home on the island today is currently, £279,965 compared to the closest county Hampshire which has an average of £373,912. So there is still quite a difference.
Although the Isle of Wight has had to build a swathe of new homes in line with Government policy, there are plenty of characterful homes available.
You will find a high number of Victorian homes right across the Island.
These are very sought-after properties that offer so much space.
Many properties back onto downland and offer stunning rural views.
In contrast, a home with a sea view can cost as little as £220,000.
Being one of the sunniest places in the UK, there are plenty of holiday homes, chalets, and mobile homes on the market.
Zoopla is advertising 595 homes for sale and prices vary enormously.
At the lower end of the market £59,950 will buy you a one-bedroom flat in Newport, £95,000 will get you a two-bedroom flat in Ventnor and the cheapest three bedroomed home is in Cowes at a cost of £132,000.
High-end homes are all over the island too. Bembridge on the easternmost point of the island is a particularly expensive area and has several homes on the market for well over £1,000,000.
Considered some of the best locations to begin a house search are, St Helens, Ventnor, Shanklin Godhill and Yarmouth.
Cost of Living
The cost of living on the Island is pretty much in line with anywhere else on the south coast.
In some cases, it can be a little more expensive as everything has to be shipped across by ferry.
This has led to a relatively high cost of groceries which is actually on a par with London.
Getting to and from the island is expensive particularly so if you take your car.
However, residents can claim a discount on ferry prices.
A good tip is to check the ferry schedule before you book as there are cheaper rates at non-peak times.
There are all the usual budget-friendly supermarkets available, Morrisons, Iceland, Lidl and Asda all have stores on the Island.
Money can be saved by shopping at one of the many local farm shops, most towns and villages have one.
Farmer Jacks (near Newport) offers the finest produce which is not extortionately priced.
Plus, they do a range of artisan cheeses!
There is always a farmers' market, flea market or a car boot sale taking place somewhere.
Brading has a very popular car boot sale every Saturday where you can grab a bargain or two.
Enjoying the great outdoors is an ideal way to have fun without spending.
The Island is crisscrossed with bridleways, pathways, and walking routes 500 miles of them!
Being an island, you don't have to travel far to reach the seaside.
There are some beautiful beaches to discover and again, make for a great day out for all ages.
Visit the Isle of Wight Guru website, they have 40 exciting things to do and see for free.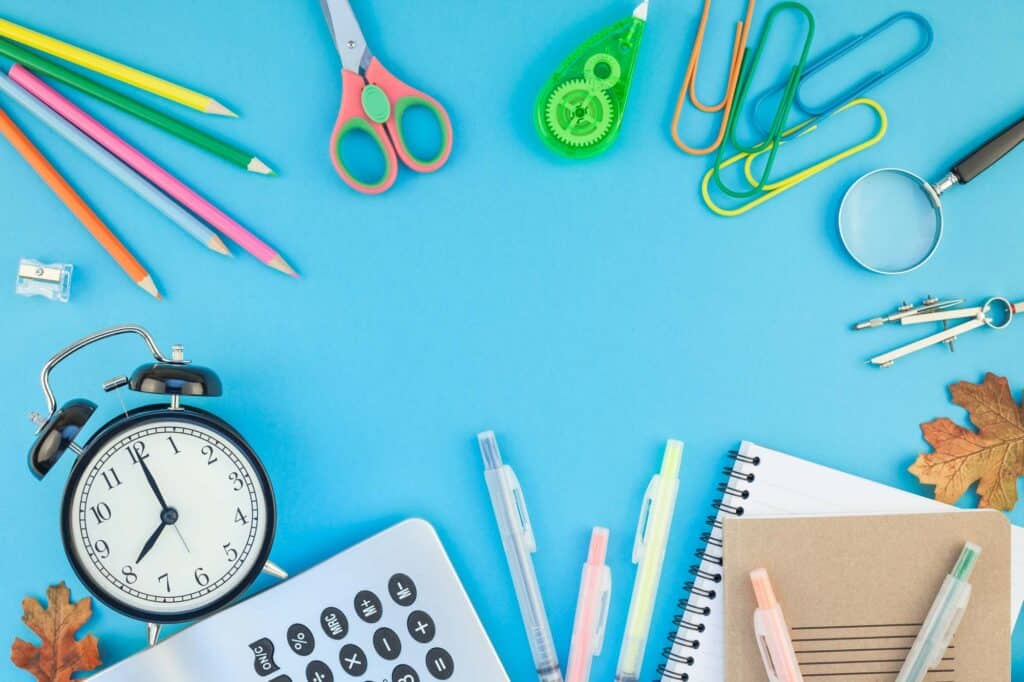 Schools
The Isle of Wight's schools has been going through a major restructuring over the last few years as it has moved from a three-tier system (Primary, Middle, High) to a two-tier system (Junior, Secondary).
There are 69 local education authority-maintained schools on the Isle of Wight.
Two independent schools; Priory School is an independent co-educational day school for boys and girls from 4-18 years and Ryde School with Upper Chine. Celebrating its 100th year in 2021, this independent day and boarding school is situated in Ryde and is within walking distance to the Hover and FastCat.
The school takes children at 2 1/2 for nursery right through to Sixth Form as day pupils, with boarding also available from the age of 10 to 18.
The Medina College is located on the outskirts of Newport it is the only FE college on the island.
The college offers courses across a wide provision to serve the needs of the local population, although the numbers on some courses are small.
They also provide training for students through adult and community learning courses.
One of the positives to an education on the Island is that as a rural community, many of the schools are small and with fewer pupils than in urban areas.
Children receive a much more beneficial one to one education.
Employment
Getting a job on the Island can be a challenge.
Unless you have the required skills or are planning to start your own small business, options are a little limited, but it is not impossible.
Having been a holiday destination for hundreds of years, it is absolutely no surprise that by far the largest industry is tourism requiring thousands of people to keep the wheels turning.
However, alongside the booming holiday industry, the Island also has a strong agricultural heritage.
The island has a warmer climate and a longer growing season than much of the UK.
One of the most successful agricultural sectors is now the growing of crops under cover, particularly salad crops including tomatoes and cucumbers.
Other areas of high employment are the Maritime industries. Sail cloth and boat building have long been associated with the island.
Another manufacturing activity is in composite materials, used by boat-builders and the wind turbine manufacturer Vestas, which has a wind turbine blade factory and testing facilities in West Medina Mills and East Cowes.
There are plenty of on-line recruiting web sites, but the Island has its very own site.
It is a good place to start your job search.
Other major employers include St Marys Hospital in Newport.
They are advertising plenty of jobs within the NHS across a huge range of services.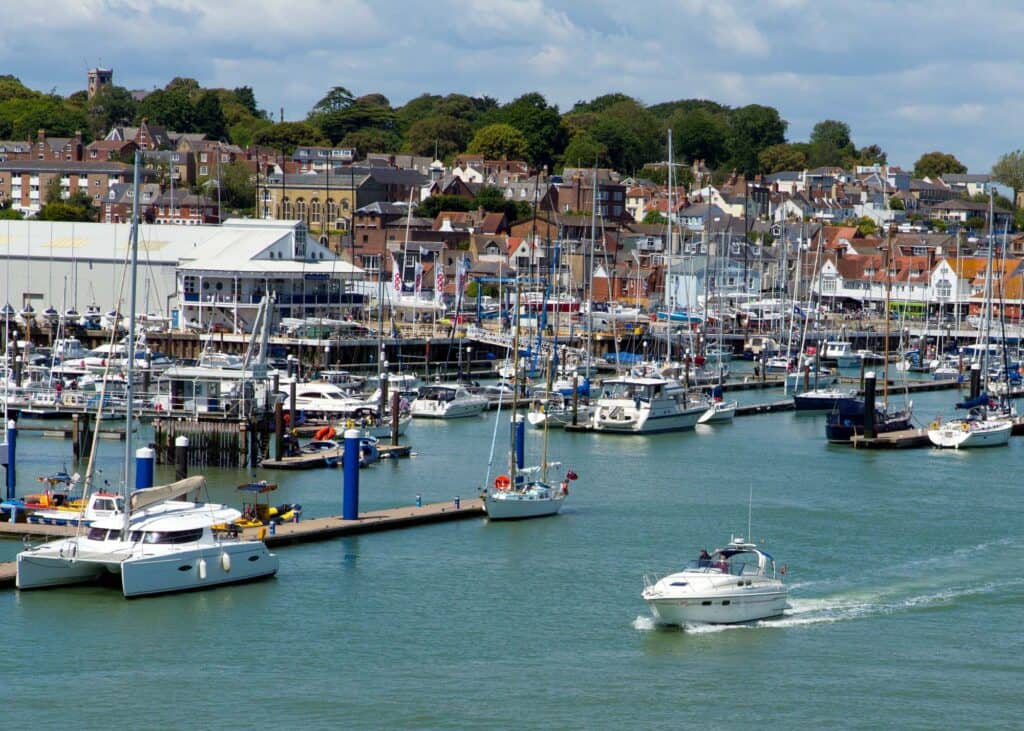 Things to do
The Isle of Wight has been a popular tourist destination for a long time.
It should therefore be no surprise that there are ample things to entertain all.
Sailing is one of the island's big tourist attractions.
Cowes is extremely busy in the summer months with Cowes Week.
The event features very highly on most serious yachting calendars.
A week of racing regattas which ends with a massive firework display injects millions into the local economy.
The event takes place at the beginning of August every year.
Boasting over 500 miles of footpaths, as well as 60 miles of coastline, the island is perfect for lovers of the outdoors.
If you enjoy hiking, the Walking Festival in May is the biggest walking event across the whole of the UK.
Some of the Isle of Wight's top beaches include Ryde's Appley Beach, Seaview's Seagrove, St Helen's at Bembridge and the wide strip of sand that runs from Sandown down to Shanklin.
Like most tourist hotspots, each of these locations is home to some great cafes and restaurants.
Bear in mind that most of the island's beaches become very busy during the summer months!
The Isle of Wight offers some fun activities for the kids too.
Blackgang Chine is certainly a top attraction for the little ones.
This clifftop attraction provides an extensive mix of attractions, a magical theme and some thrilling rides.
Soak up some of the Isle of Wight's history by visiting one of its museums, galleries, or historic sites.
Carisbrooke Castle dates to Norman times and is a must-visit for history lovers!
Whatever your age, interest, or budget there is certainly something to do on the stunning Isle of Wight.
Ready to Begin Living on the Isle of Wight?
Are you thinking of living on the Isle of Wight?
Regardless of if you are moving for the excellent choice of properties, stunning scenery or the great choice of things to do, living on the Isle of Wight is an excellent decision.
If you have made the big decision to move, we are here to help you get your dream move to the Isle of Wight underway.
Here at Curtiss & Sons Portsmouth, we are an experienced and professional removals company that has been helping people moving home since 1871.
If you need help and advice on moving your home or perhaps some questions about your house removals, you can get in touch with us on 023 9298 5830 and our friendly team is here to assist you with your enquiry.