Are you thinking of living in Petersfield?
Moving to a new area, town or city is never simple!
It is frequently made more difficult when you do not know a lot about the area you are thinking of moving to.
If you have decided to start living in Petersfield, then you are in the right place!
As with relocating to any area, there are numerous things to consider when thinking of living in Petersfield
We are aware that the moving process can sometimes seem very overwhelming!
If you are considering living in Petersfield, we are here to help.
In this article, we hope to give you a better understanding of what living in Petersfield is like.
Establishing a greater understanding of what you can expect when living in Petersfield is certainly going to help with your decision to make the move.
Here are some great reasons to start living in Petersfield in 2021!
House Prices
Being classed as a commuter town immediately pushes property prices up and this is the case with Petersfield.
Plus, buyers continue to pay a premium for market town properties with good connections. The idyllic surroundings make them the perfect place for many.
All things considered; Petersfield has been attracting the attention of buyers for some years now which is reflected in its average property price of £573,106 (according to Zoopla). Well over Hampshire's overall average of £394,226.
Unfortunately, this popularity has resulted in a shortage of homes for sale especially family sized properties with three bedrooms or more.
Zoopla has 36 homes listed and these range from a two-bedroom maisonette on sale for £178,500 right up to a large, detached country house selling for the vast sum of £2,400,00.
The historic heart of the town is where most would love to reside. Georgean, Victorian and half-timbered Tudor buildings abound. In demand and awfully expensive, many are priced over the £1,000,000 mark.
Some of the towns more reasonably priced homes sit close to the centre.
Rows of Edwardian terraces renovated and extended make delightful homes, the cost to purchase one of these is around £435,000.
Equally as popular are properties which fall into the catchment area of the "outstanding" Petersfield school for 11–16-year-olds. Grange Road, Weald Way and Harvest Drive are close to this highly rated school.
The most viewed home currently listed is a premium listed three bedroom semi-detached for £395,000, which has received almost 500 views since the start of November.
Renting
Similar to the sales market the number of vacant properties for rent in Petersfield is also limited to just 9.
Even a wider search does not increase the number of homes available that much.
Needless to say, the market moves very quickly so if you do view a possible let, you need to log your interest as soon as possible.
The average rent is £930 (according to Zoopla) but you can lease a one-bedroom flat from £713- and three-bedroom properties are available from £1400pcm.
Landlords prefer renters to stay for longer periods, a trend that is on the rise as first-time buyers struggle to purchase.
Bearing this in mind, you can sometimes negotiate on the rental price if you commit to a longer-term let so savings can be made with a little clever bargaining.
Again, homes close to the local train stations and good schools are the first to be snapped up and logging your interest with as many agents as possible will give you an edge.
Cost of living
By moving to towns outside of the city you will immediately feel the benefits of a cheaper cost of living.
The obvious saving if you are moving out of London and relocating to Petersfield is the cost of property, which is markedly cheaper in comparison to London.
Having a good long look at your incoming and outgoings will indicate where you spend the most money.
Of course, the rent/mortgage has to be paid and there is little wiggle room for savings here.
However, utility bills are something many people never check, they just keep paying the same year after year.
Comparison websites are worth their weight in gold with regard to saving and can really decrease the cost of bills dramatically, it just takes a little effort.
Give it a go, here are two of the best:
uswitch.com/gas-electricity
Entertaining, especially when you have several children can be expensive, but there are a number of ways you can ensure everyone has fun without spending a fortune.
Petersfield is surrounded by some stunning countryside, so go for the day. Take a picnic, a bat and ball or a frisbee and boom, hardly any cost at all and its ideal for the whole family.
The huge Queen Elizabeth County Park has 1,400 acres of open access woodland and downland to explore. It contains several well regarded, waymarked and graded mountain biking trails. You can also book a BBQ so when you get there all you need to do is pay the parking fee. Another cheap day's entertainment.
For a just a short outing take the children to Petersfield Skate Park or the play area at Heath Pond, they can paddle there too.
Living in Petersfield does not mean you cannot box clever and save a little, on the contrary, time thought, and ingenuity is all it needs to keep the cost of living in Petersfield to a minimum.
Schools
If you are considering living in Petersfield with children or are considering starting a family in the future, this is the section for you!
Making sure there are plenty schooling choices is a particularly important aspect of selecting a new home.
Regardless of where you are thinking of moving to, it is important to research some of the areas best schools!
Luckily, living in Petersfield make certain your children will have entry to a range of top schools!
Amongst the best performing primary schools are Petersfield Infant School which was considered as 'outstanding' by Ofsted, as well as Froxfield Church of England Primary and Pre-School and Langrish Primary School, which have both achieved a 'good' rating from Ofsted.
The main secondary school for those living in Petersfield is The Petersfield School.
The school recently achieved the much desired 'outstanding' rating from Ofsted.
This academy provides a top-class education to students aged between 11 and 16 and ensures that children in Petersfield are receiving a great education.
Clearly, living in Petersfield is an excellent choice for those with a family!
If you are making the move to the area your children are almost certainly going to receive a good level of education.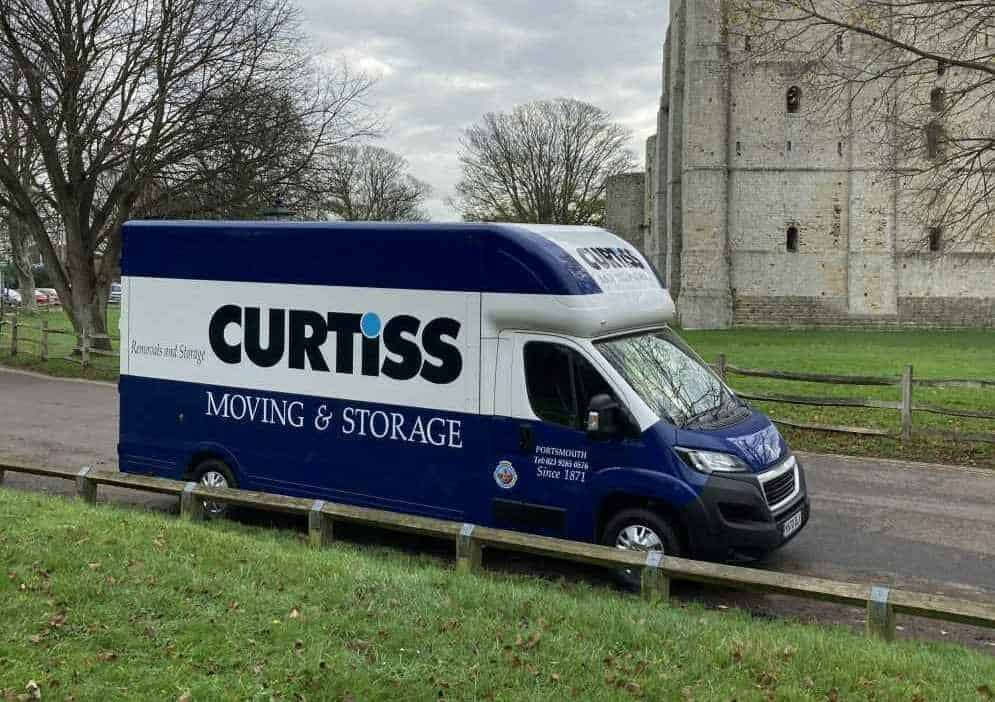 Are you thinking of living in Petersfield?
Regardless of if you are moving for the excellent properties, top-notch schooling or the great everyday costs, living in Petersfield is an excellent choice!
If you have made up your mind and are ready to move, we are here to help you get your new journey in Petersfield underway.
Here at Curtiss & Sons Portsmouth, we are an experienced and professional removals company that has been helping people moving home since 1871.
If you need help and advice on moving your home or perhaps some questions about your house removals, you can get in touch with us on 023 9298 5830 and our friendly team is here to assist you with your enquiry.