Are you considering living in Winchester?
Moving to a new town or city is never a straightforward process.
It is sometimes made harder when you do not know a lot about the region you are moving to.
If you have opted to start living in Winchester, then you are in the right place!
Like moving to any new location, there are various things you should consider when thinking of living in Winchester.
We know that the whole relocating process can be remarkably daunting!
If you are thinking of living in Winchester, we are here to help.
In this blog, we hope to provide you with a better understanding of what living in Winchester is like.
Gathering a well-informed understanding of what you can expect when living in Winchester will certainly aide your decision to move.
Here are 6 reasons to start living in Winchester!
House Prices
With its rich heritage, green surroundings and thriving local economy it comes as no surprise that property in Winchester is in huge demand.
Plus, it has just been named by the Sunday Times as one of the best places to live. (www.basingstokegazette.co.uk/news/regional/winchester/19188287.winchester-named-sunday-times-best-places-live-2021/)
Few cities outside London have such a great mass of historic properties. Ideal as family homes, many of its homes were built during the Georgean and Victorian eras. Very much sought after they are large, and the majority have good sized gardens.
During the sixties, a swathe of semis and more modern homes were erected throughout Winchester, so buyers are faced with a lot of choice.
A compact location means that many homes are conveniently situated close to the centre so many residents who are employed in the City do not have to rely on a car to get to work.
The value of housing is on the rise and in the past three months alone they have increased by over 5%.
As a sought-after location inevitably property prices are high with the average price paid over the last 12 months of £587,639.
For first time buyers or buy to let investors, 2-bedroom homes are for sale from £376,000 and those requiring more space for growing families, three-bedroom homes start at £550,000.
Renting in Winchester
Winchester attracts an assortment of renters; a good number are students attending the local university. Many enjoy living here so much they choose to stay.
The majority of lettings are properties with one bedroom, these rent from 526pcm. Of the 230 homes on the market, 120 are one-bedroom properties.
The average cost to lease a property in the city is currently £1523pcm.
As the rental market moves at such speed, it does prove challenging finding a suitable let.
A great deal of those available are snapped up by the first person who comes through the door.
Whether you are renting or purchasing a home, some of the nicest areas in which to live are Hyde, Weeke, Harestock, Badgers Farm and Fulford.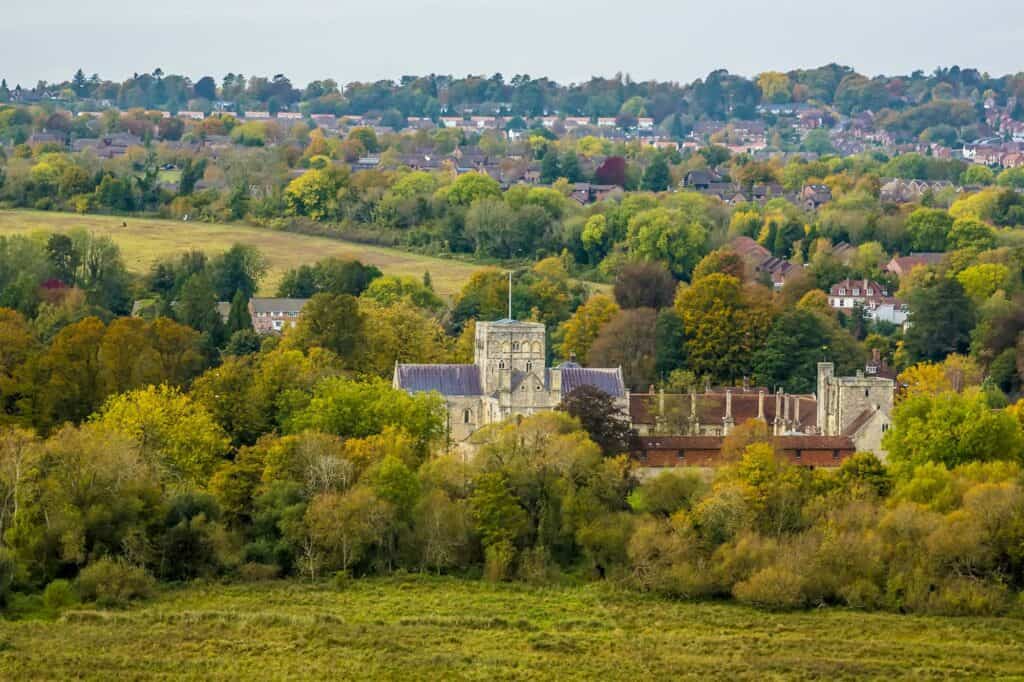 Cost of Living
The cost of living in such a well situated and attractive city is unavoidably high.
With everything from food and clothing to utilities and travel expenses on the rise married with the terrible pandemic situation, there are very few places where you can say the cost of living is cheap.
Keeping an eye on the pennies is something we all need to do these days. Even if you live in what is an expensive location, it is not an impossibility to get a little more money savvy.
Common sense things like, planning your weekly menu, making a shopping list, and sticking to it, shopping in Winchesters lower cost supermarkets helps keeping costs down.
Rather than shop in Marks & Spencer's for your weekly food shop, on the outskirts of the city is a large Tesco store. Tesco has always got special deals if you use your Club Card. Plus, if you shop later in the evening, food is often reduced rather than throw it away.
Two miles from Winchester in the small town of Weeke where there is an Aldi. Aldi prices are very difficult to beat even when other stores have special offers.
Winchester market is open Thursday Friday and Saturdays, (pandemics allowing). A wide variety of goods are on sale. Everything from fresh flowers, fruit, vegetables to fashion, bric-a-brac, jewellery, and many household goods. You will most definitely save a few pounds here.
Entertaining everyone can be pricey, but not necessarily so. Winchester is also home to several free-to-enter museums, among which are the City Museum and Westgate Museum.
Living in Winchester means you can be out of the City and in the middle of rural Hampshire in a jiffy. So, you can connect with nature really quicky.
Just take a picnic and a blanket and let the children run free, literally free as it does not cost a penny to enjoy!
A little thinking outside the box and you will be amazed at how much you can shave off your monthly finances.
Schools in Winchester
Winchester has a great standing when it come to providing excellent schooling for students of all ages.
If you are thinking of living in Winchester, schools should be one of the key reasons to move here.
Almost all primary and secondary schools in Winchester have been awarded good or outstanding reports from Ofsted.
St Peter's Catholic school, St Faiths CofE and Kings secondary school are three of the best performing and most popular schools.
Winchester is perhaps most famously regarded as being a great provider in the private school department.
Many of the best public schools in the country are located within easy reach of the city.
Amongst the top private schools are Prince's Mead School, The Pilgrims' School boys' prep, St Swithun's for girls and, the oldest public school, Winchester College.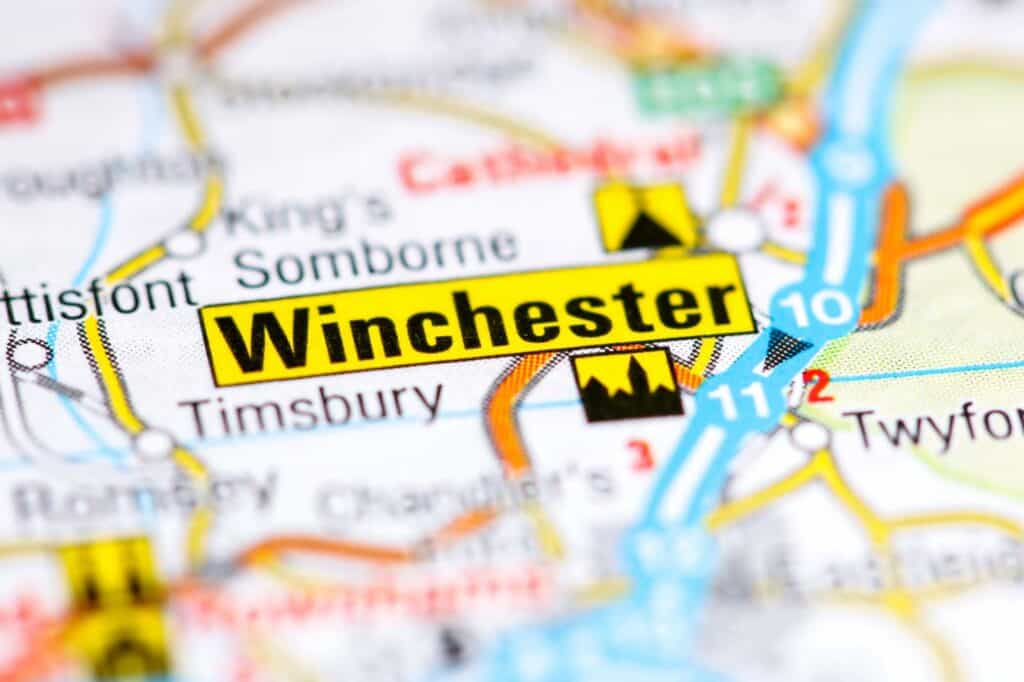 Things to do in Winchester
Winchester may be relatively small but there is certainly no shortage in attractions that suit all ages and interested.
Enjoy a relaxing walk along Winchester's cobbled streets!
This is a great way to explore the fascinating history that comes with living in Winchester.
Enjoy a guided tour looking at the Cathedral's colour past and some of the historic people that have shaped the city.
These include the famous author, Jane Austen!
Winchester is also home to two theatres and boasts a thriving arts scene.
For a great family day out, Marwell Zoo is the place to be.
This attraction is home to over 135 species of animals across 140 acres!
The Zoo has many popular exhibits showcasing animals from all around the world, including the African rainforest and Australian Bush.
Winchester also has plenty to please all of you foodies!
Winchester Farmers' Market is held on the second and final Sunday of each month and is a must visit.
Click here for even more great suggestions on things to see and do when living in Winchester.
Working
Winchester has one of the most diverse urban centres in the whole of Hampshire.
This diversity is displayed by the facts that employees' wages are generally higher than those of nearby towns and cities.
The introduction of the 'Winchester District Economic Strategy 2010-2020' has taken huge steps to make Winchester a better place to live and work.
The Winchester council is also providing support for younger workers and offers development schemes for those who are already employed!
Many people living in Winchester obtain employment in the public sector.
Key employment areas include tourism, retail jobs, distribution, hospitality, finance jobs, and business services.
Some of the biggest employers in Winchester include IBM, Zurich Insurance and Winchester City Council.
Ready to Start Living in Winchester?
Are you thinking of living in Winchester?
Regardless of if you are moving for the outstanding range of properties, top quality schooling options or the cheaper everyday costs, living in Winchester is a great choice!
If you have made up your mind and are ready to move, we are here to help you get your new journey in Winchester underway.
Here at Curtiss & Sons Portsmouth, we are an experienced and professional removals company that has been helping people moving home since 1871.
If you need help and advice on moving your home or perhaps some questions about your house removals, you can get in touch with us on 023 9298 5830 and our friendly team is here to assist you with your enquiry.