Are you thinking of living in Hayling Island?
Moving to a new area, town or city isn't as straightforward as it seems!
It is often made more difficult when you do not know a lot about the area you are hoping to move to.
If you have decided to start living in Hayling Island then you have are in the right place!
As with relocating to any area, there are numerous things to consider when thinking of living in Hayling Island.
We are aware that the moving process can sometimes seem very overwhelming!
If you are considering living in Hayling Island, we are here to help.
In this article, we hope to give you a better understanding of what living in Hayling Island is like.
Ascertaining a greater understanding of what you can expect when living in Hayling Island is sure to help with your decision to make the move.
Here are some great reasons to start living in Hayling Island in 2021!
House Prices
The county of Hampshire has plenty of desirable property hot spots and Hayling Island is among them.
Its property portfolio of 134 is an engaging hotchpotch which offers buyers all sorts of styles and prices.
Historically the relaxing, slow paced lifestyle and safe environment Hayling offers have made it particularly attractive to retirees. The vast number of apartments available aimed at the over 55's is a testament to this.
However, Hayling is also extremely popular with younger families for the same reasons, and there are plenty of larger homes catering to this market. Almost half of the properties currently for sale consist of 3-, 4- and 5-bedroom dwellings.
Property has tended to be cheaper on the island but, as its popularity has grown in the last few years this gap is closing.
With the average residence costing £367,483, Hayling still offers good value for money. Certainly, homes are cheaper here than nearby Emsworth £434,981and Chichester £425,635.
Being located along a pretty stretch of coast, Hayling also has some very attractive water side residences which are surprisingly affordable. You can pay as little as £195,000 for a three-bedroom flat (in need of attention) overlooking the sea front.
For even better value head just back from the seafront. The neighbourhood of Mengham comprises of mostly individual family houses on leafy lanes at better prices than those with sea views.
The most viewed home on the island is located at Sandy Point, on the southeast peninsula of the island. It is an exceptionally large five bedroom detached home views 260 times in the last month alone on sale for £675,000.
Cost of Living
These days none of us can afford to be complacent when it comes to the cost of living. The only way it seems to go is up!
It is hard to increase the amount of money you have coming in, but the management of your outgoings will make all the difference.
Some island communities do have higher costs due to the extra logistics involved in getting products delivered in large qualities.
Hayling has a good road in, and out so large lorries are able to transport items such as foodstuff and fuel with relative ease.
In general, the cost of living in Hayling Island is more or less the same as other similar sized towns in the south of the UK.
Areas where you could save yourself some money include shopping at Hayling's branch of Lidl. Groceries are always cheaper here than other stores.
Entertainment is another area where you can save. With miles of beachy areas to explore, walking is a popular pastime on the island.
Take a picnic to keep costs down or you can treat the family to fish and chips on the beach, always a fun thing to do and much cheaper than eating at a restaurant.
Walking to the shops, work or school saves on fuel costs so grab your walking shoes.
Car sharing has become really popular and definitely helps cut the cost of all areas associated with driving.
With some inventive thinking and a good old-fashioned overhaul of your outgoings, living in Hayling Island need not be expensive at all.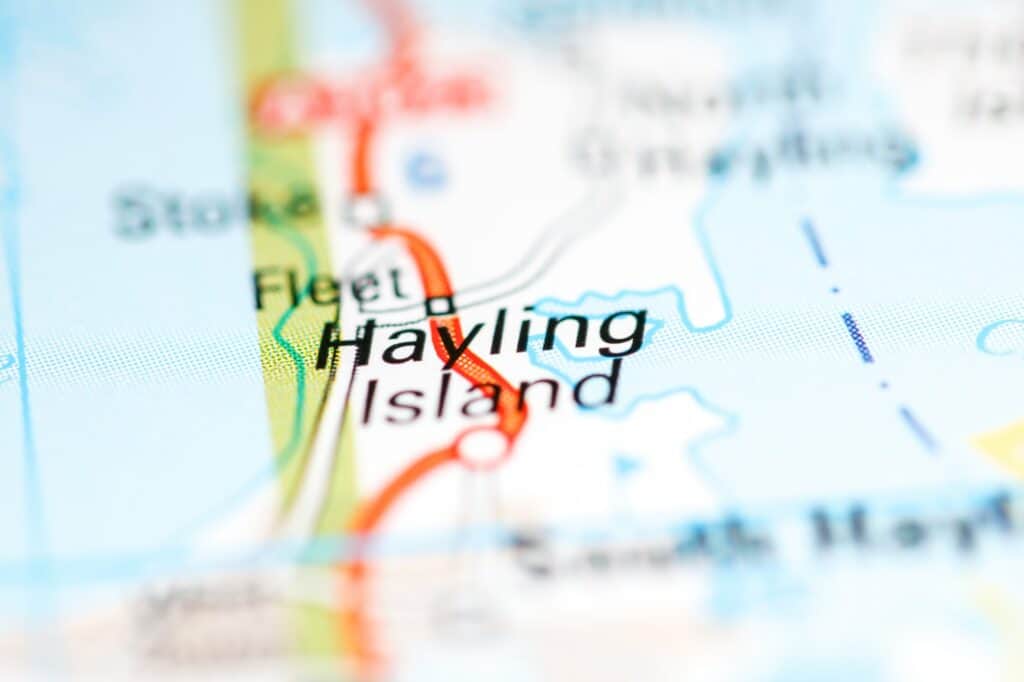 Things to do
A broad range of activities is available on Hayling mostly centred around its long beach front.
Beachlands, Par 3 Pitch and Putt Golf Hayling is a links Pay and Play course situated on Hayling seafront with stunning sea views overlooking the Solent. Open to the General public everyone is welcome from the beginner to the best of players.
If you like tennis, the local Seacourt Tennis Club is a great way to meet new friends in the area. It also has a selection of other court-based games such as badminton and squash.
The island sits between the sheltered waters of Langstone Harbour to the west and Chichester Harbour to the east, making it an ideal location for marinas and sailing clubs and a host of other water-based activities.
Kitesurfing is great to do and to watch. On windy days this exciting acrobatic sport attracts a host of keen enthusiasts and draws quite a crowd.
The funfair is another of the Islands most well-known and beloved attractions. Funland contains 18 rides, an amusement arcade, Diane's Diner, a kids' play area and a pirate-themed golf course.
One of the very few negatives with Hayling is that shopping is limited with most of the local retailers selling a range of food-based items.
For a more cosmopolitan selection, nearby is the City of Portsmouth, where you have a huge coppice of retailers plus outlet shopping at Gunwharf Quays.
Upmarket Chichester is another popular shopaholic destination. Not only are there some fantastic clothing stores here, but there are also plenty of great places to eat and historical sites of interest too.
Southsea seafront is just a short ferry trip away and also offers a huge range of exciting activities. An oceanarium, amusement arcades, museums, and an annual calendar of music festivals.
Schools in Hayling Island
If you are considering living in Hayling Island with children, this is the section for you!
Ensuring there are ample schooling options is a significantly important consideration regardless of where you are moving to.
Fortunately, living in Hayling Island ensures your children will have access to a host of great schools!
Amongst the top primary schools are Bosmere Junior School, Emsworth Primary School and Fairfield Infant School, all of which has achieved a 'good' rating from Ofsted.
The top-ranked primary school when living in Haling Island is Mill Rythe Junior School, which received the coveted 'outstanding' rating from Ofsted.
Living in Hayling Island also provides a number of good secondary schools.
Top choices include Bourne Community College and The Hayling College.
Both schools are rated as 'good' by Ofsted.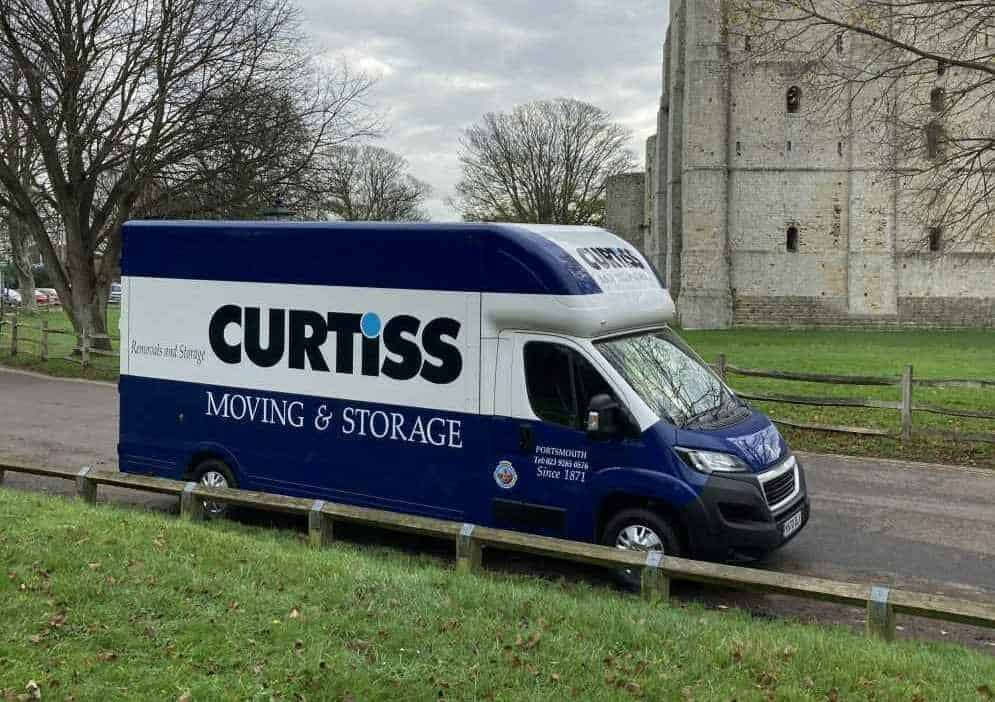 Are you thinking of living in Hayling Island?
Regardless of if you are moving for the excellent properties, top notch schooling or the great everyday costs, living in Hayling Island is an excellent choice!
If you have made up your mind and are ready to move, we are here to help you get your new journey in Hayling Island underway.
Here at Curtiss & Sons Portsmouth, we are an experienced and professional removals company that has been helping people moving home since 1871.
If you need help and advice on moving your home or perhaps some questions about your house removals, you can get in touch with us on 023 9298 5830 and our friendly team is here to assist you with your enquiry.