Buying a new home is one of the most wonderful experiences in life. If this is your first home, there are certain items you should be prepared to get hold of that your new home requires. To fully equip your new home with all the essential items can be daunting and expensive, but don't worry, we are here to help.
In this article, we have created a helpful checklist of items you'll need to buy for your new home in order to function properly. These can be large items such as a sofa or fridge, or a smaller item like a smoke alarm or a kettle. We have listed these items into different categories for easy sorting,  you can print our guide out so you don't forget anything.
Please click here to download your PDF checklist for – 81 Things You Will Need In Your First New Home.
You may not need everything at once, so shop well and spread your budget across the items that are most useful to you. And for the non-essential items, you can gradually buy them in the near future.
Safety First
First on the list are safety items. Now you are the owner of the property, you have the responsibility to keep your property secure and to keep everyone in your home safe.
• Smoke alarms
• carbon monoxide detectors
• Home alarm system
• New door locks and keys
• Security camera
• Fire extinguisher or fire blanket
• Batteries for smoke alarms
• First aid kit
Home Essentials
You may wish to get hold of the items below. For example, a smart doorbell tells you who is visiting you or who knocks on your door, and a broadband connection gives you and your family internet for browsing or perhaps working from home. And don't forget the home insurance, it will protect your property if any unforeseen things happen to your home.
• Smart doorbell
• Telephone line
• TV license
• Internet broadband
• Home insurance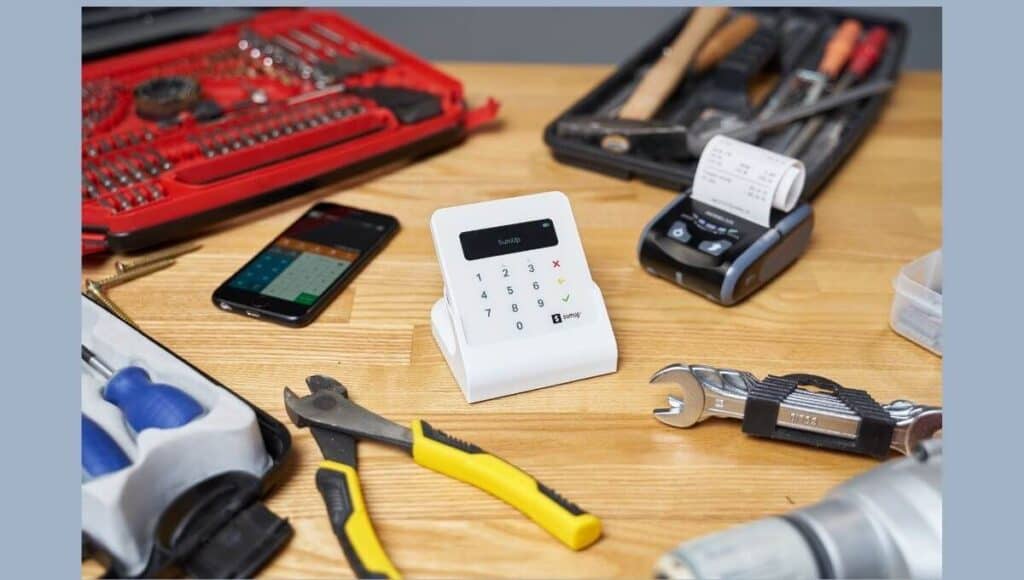 Home Maintenance
To fix things around your new home, you need the necessary tools handy. The items in the list below will be very useful when you need to do repairs or carry out home maintenance.
• A toolbox
• Useful electrical tools – such as a drill
• Light bulbs
• Torch
Living room
The living room or the kitchen is usually the heart of the house. For most people, the living room can easily be one of the most used rooms. This is because the living room is where you entertain friends, and any guests, as well as where you and your family tend to spend most of your time when you're at home.
The living room is the place where you should spend some money to make it a warm and cosy place that you can kick back after a long day to rest and relax, and a place where you can enjoy time out activities like watching TV and perhaps reading your favourite book in the evening.
The items listed below are the basics you will need; however, you can buy more things or decorate your home to your taste and liking in the near future.
• Sofas and coffee table
• Curtains or blinds for living room
• TV
• TV unit
• A remote organiser
• Ceiling lights
• Side table lamp or a floor lamp
• Cushions
• A rug
• A clock
• Some wall arts
• a bookshelf
Kitchen
The kitchen plays an important role in family life, making sure the kitchen is well equipped and has everything you need for preparation and cooking a meal can help you settle in your new home quicker. A fully functioning kitchen will give you a more enjoyable environment to have a great family life.
• Cooker
• Dining table and chairs
• Placemat
• Microwave
• Toaster
• Kettle
• Rubbish bin and liner
• Cleaning cloths
• Tea towels
• Cutlery
• Clock
• Crockery
• Tin opener
• Peeler
• Cooking essentials – oil, spice, salt, and pepper
• Breadbin
• Trays
• Pots and pans
• Oven gloves
• Cooking utensils
• Paper towels
• Cleaning products for the kitchen
Bathroom
A bathroom is a place where you can de-stress and have a lovely bath or shower after a long day, so having most of the bathroom essentials is a must. The items listed below should be enough to get your bathroom set up and ready for you to have a nice hot shower or perhaps a wonderful and relaxing bath, whenever you need it.
• Towels
• Bath and shower maths
• Blinds for bathroom window
• Toilet brushes
• Toiler rolls
• Toilet rolls holders
• Handwash or soap
• Toothbrush and toothpaste
• Shower gel and bath bubble
• Bin
• Cleaning products for bathroom
Bedroom
Some people say that the bedroom is the most important room in your home, and we can see why. A bedroom is a private place where you can lie down to relax and gather your thoughts, or simply spend some quiet time to unwind.
The bedroom is also where you sleep at night, giving you a place to have a great rest and recharge your energy so that you can prepare for the next day.
• Bed and Mattress
• Duvet and pillows
• Duvet cover and pillowcases
• Bedside tables
• Clock
• A wardrobe and hangers
• Chest of drawers
• Curtains and blinds
• A mirror
White goods
Large domestic appliances such as the refrigerator and freezer, as well as the washing machine, are known as white goods. These are usually considered essential so these electrical appliances are a must-have for your new house because they can make your life much easier.
Try to avoid cheaper second-hand electrical appliances if you can afford to, consider your family's safety and convenience. Saving money to buy new and decent-quality electrical items for your home is a wiser choice.
• Fridge and freezer
• Vacuum cleaner
• Tumble dryer
• Dishwasher
• Washing machine
Laundry
• Clothes dryer
• Iron
• Iron board
• Laundry basket
• Laundry products
We hope you enjoyed reading the article and that it will assist you in equipping your new home so that you and your family can enjoy a new life in a new setting. We know that you may require other items for your home; you can add more things to your home gradually in the future.
If you are planning a move and are looking for a reliable removal company to help you move, please contact us on 023 9298 5830 and our friendly team is here at your service. Alternatively, you can complete the online contact form and we will get back to you shortly.