Are you thinking of living in Waterlooville?
Moving to a new village, town or city is never simple!
It is repeatedly made more difficult when you do not know much about the area you are thinking of moving to.
If you have decided to start living in Waterlooville, then you are in the right place!
As with relocating to any area, there are various things to consider when thinking of living in Waterlooville.
We are aware that the moving process can sometimes seem very overwhelming!
If you are considering living in Waterlooville, we are here to help.
In this article, we hope to give you a better understanding of what living in Waterlooville is like.
Establishing a greater understanding of what you can expect when living in Waterlooville is certainly going to help with your decision to make the move.
Here are some amazing reasons to consider living in Waterlooville!
House Prices in Waterlooville
There is a vast range of housing styles in Waterlooville.
The 300 homes currently for sale cover pretty much a home for all requirements – Retirement properties, first-time buyer opportunities and for those moving up the property ladder, there are a great deal of 3- and 4-bedroom homes available too.
So, what can you expect to pay?
With the average property selling for £356,776, Waterlooville is not necessarily the cheapest town in the region, but there are plenty of new-build locations which offer those with lower budgets or first-time buyers purchase incentives such as part ownership.
Growing families can take advantage of the older style homes available which provide bigger plots.
Examples of these would be Ferndale and Highfield Avenue, where you will find a mix of houses, among pleasant grass verged and tree-lined avenues and drives at around £350,000 upwards.
Waterlooville is expanding rapidly and in order to provide residents with enough homes, there are currently four new build sites under construction.
Barratt, Linden, Redrow and Mcarthy & Stone each have a development with properties selling for between £239,995 – £484,940. For more details visit Zoopla.
Now is most certainly the time to buy as the cost of a home in the town has increased by almost 9% over the past 12 months and this upward trend does not look like it is slowing down any time soon.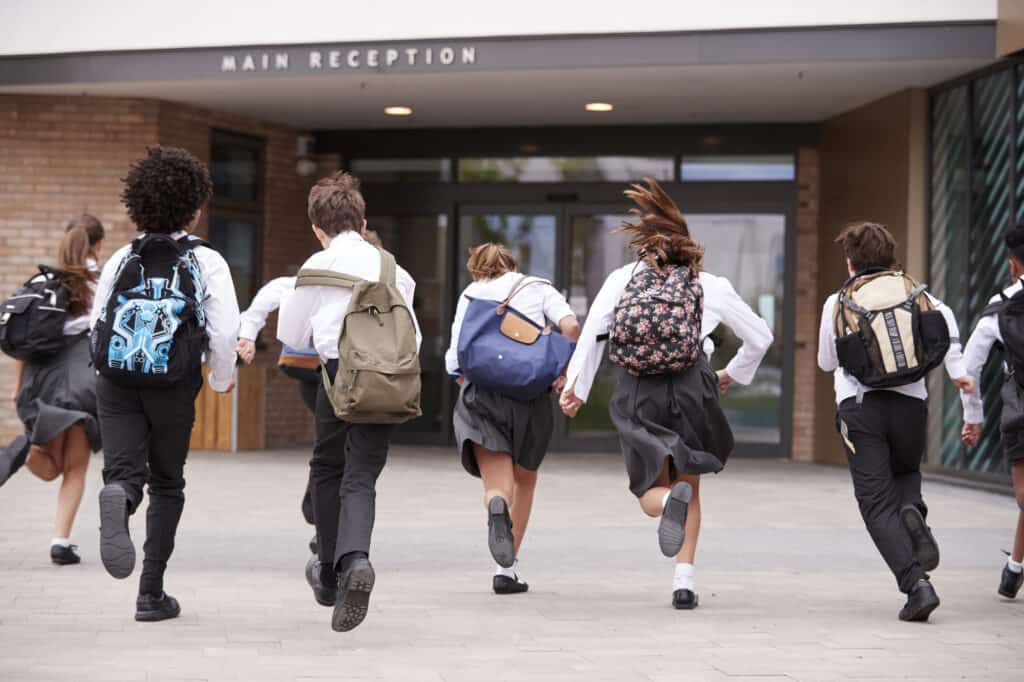 Best Schools in Waterlooville
Relocating is a complicated business made even more tricky when you move with children.
Choosing a good school is often a key factor in deciding where to move.
Luckily, Waterlooville provides some excellent choices when it comes to schooling.
There are currently 6 primary schools, 2 infant schools, a secondary school as well as a special school in the area!
Following their latest inspections, 3 schools were found to be "outstanding" by Ofsted.
Horndean Infant School, Riverside Community Special School and Warren Park Primary all received the coveted "outstanding" report.
The remaining 7 schools in the Waterlooville area all achieved a 'good' report from Ofsted.
This includes Crookhorn College which caters for students aged between 11 to 16.
Clearly, living in Waterlooville ticks all of the boxes when it comes to education provisions.
Transport Links in Waterlooville
Waterlooville provides access to a wide range of destinations. Transport links are considered to be excellent whether you travel by road or rail.
Sitting alongside the main A3 motorway makes getting other parts of the region by car such as the large cities of Portsmouth and Southampton a fast and direct journey.
Further afield, the M3 connects to the main M25 into London a journey of around 1hr 40 minutes.
Plus, London Heathrow Airport is approximately 60 miles from Waterlooville and takes just over an hour to reach.
Getting around by train is via Bedhampton station (3½ miles away). Combined, Bedhampton, Cosham and Havant stations offer a range of services east, west and north to many main towns and cities along the way.
If you commute to the Capital for work, Petersfield is your best option. Located 12 miles from the town Petersfield station has the quickest route into London at 1hr 7 mins direct into Waterloo.
From Waterlooville shopping centre, the First Hampshire & Dorset Bus Company offers services to all main areas of the town and to other destinations further out.
Are you thinking of living in Waterlooville?
Regardless of if you are moving for the excellent properties, great transport links or fantastic schooling options, living in Waterlooville is the perfect choice!
If you have made up your mind and are ready to move, we are here to help you get your new journey in Waterlooville underway.
Here at Curtiss & Sons Portsmouth, we are an experienced and professional removals company that has been helping people moving home since 1871.
If you need help and advice on moving your home or perhaps some questions about your house removals, you can get in touch with us on 023 9298 5830 and our friendly team is here to assist you with your enquiry.