Are you considering living in Locks Heath?
This lovely area located between Southampton and Portsmouth has so much to offer to a variety of different buyers.
It is a particularly popular spot with both tourists and buyers.
In this article, we will cover some of the main reasons that people are choosing to start living in Locks Heath.
Moving to a new area, town or city is never simple!
It is often made more of a challenge when you do not know a lot about the area you are thinking of moving to.
If you have decided to start living in Locks Heath, then you are in the right place!
As with relocating to any area, there are various things to consider when thinking of living in Locks Heath
We are aware that the moving process can sometimes seem very daunting!
If you are thinking of living in Locks Heath, we are here to assist you as best we can.
In this blog, we will attempt to provide you with a better understanding of what living in Locks Heath is like.
Creating a better understanding of what you can expect when living in Locks Heath will surely help with your decision to make the move.
Here are some great reasons to start living in Locks Heath in 2021!
House Prices
Buyers looking to purchase a home in Locks Heath can look forward to a wonderful mix of old and new properties of all sizes.
Many of Locks Heath's older bungalows and houses built in the 1950s and sitting on large plots, have either been demolished or have been subdivided and sold to make way for modern estates and one-off new builds.
This large residential suburb has been experiencing a boom in house sales over the past 12 months. According to Zoopla 145 homes have changed hands however, like so many areas around the south of the UK, the market is now indicating a slowdown.
The average cost to buy a home in Locks heath is £364,270 and sellers are attaining their asking prices easily and often beyond it.
Starting at the lower end of the market, you can expect to pay an average of £176,476 for a one-bedroom flat, £253,723 for a terraced property, £303,481 for a semi-detached home and £457,036 for a detached property.
Although there are no large construction sites currently being built in Locks Heath, there has been plenty of new-build activity nearby
In line with Government policy for the region, Bovis Homes and Linden Homes are in the middle of an impressive development consisting of hundreds of 1,2-,3- & 4-bedroom homes within a new community called North Whiteley.
To find out more, visit Zoopla.
Cost of Living in Locks Heath
The cost of living will differ depending on where in the UK you live.
Broadly speaking, northern areas tend to have a lower cost of living than southern locations but, anomalies do occur.
The one certain thing is that (unless you are a millionaire), no matter where you live or how much you earn there are times when we have all struggled to make ends meet.
If you are moving to Locks Heath from a city, then you should see your money stretch further.
If for instance, you have moved out of London the price of daily necessities will seem much more reasonable.
So, is living in Locks Heath expensive? This question is hard to answer as everyone's spending habits differ, some are naturally more prudent with money than others.
Something that is universal however is that your spending patterns may leave plenty of room to save money, especially in a couple of key areas.
Ways To Save Money
Go through your finances with a fine-tooth comb, wheedle out and cancel any subscriptions you either don't or hardly ever use.
Do you need a large car? Buy a smaller one preferably a hybrid, you will save hundreds of pounds a year on maintenance and fuel costs.
Reduce your energy usage. A minor change to make which can save you a significant amount. Most see it as a huge inconvenience to change suppliers but nowadays it is easy as the new provider will do everything for you.
Investing in a programmable thermostat will ensure you aren't heating your house when you are not at home.
These are just a few ideas to consider, of course, there are many more areas you can tweak too.
While the word "budget" is often associated with restricted spending, a budget does not have to be restrictive to be effective.
By taking a close look at each monthly expense and considering whether you truly need it or whether you could use the cash toward something else is simple but incredibly cost-effective.
Living in Locks heath doesn't mean you have to shop at expensive stores.
There are lots of "budget-friendly" ones in the area. Lidl, Aldi, Home Bargains, B&M and Iceland (the usual suspects) are all within a two-mile radius of the area so, keeping your grocery costs down is made all the easier.
Taking care of your finances ensures that you lead a comfortable, debt-free and most importantly a happy life!
Shopping in Locks Heath
Living in Locks Heath ensures you have access to some great shops!
Whilst you may think shopping will be best in neighbouring Southampton or Portsmouth, Locks Heath in fact has some great choices of its own!
The local Waitrose along with good independent shops, including a butcher's, wine merchant and hardware store ensure locals have a great choice of basic amenities.
When it comes to eating and drinking there is a choice of coffee shops, Strawberry Field Tavern which pays reverence to the historic strawberry growing the area was once renowned for.
There is also the very well-regarded Italian restaurant, Franco & Paolo.
Living in Locks Heath also provides residents with a local library, surgery, pharmacy and three community centres.
There's a real sense of self-containment and self-sufficiency when living in Locks Heath.
Whilst the option to travel the 9 miles to Southampton, 14 miles to Portsmouth and just 4 miles to Fareham is always a possibility, living in Locks Heath ensures there is no need to travel too far for a spot of shopping.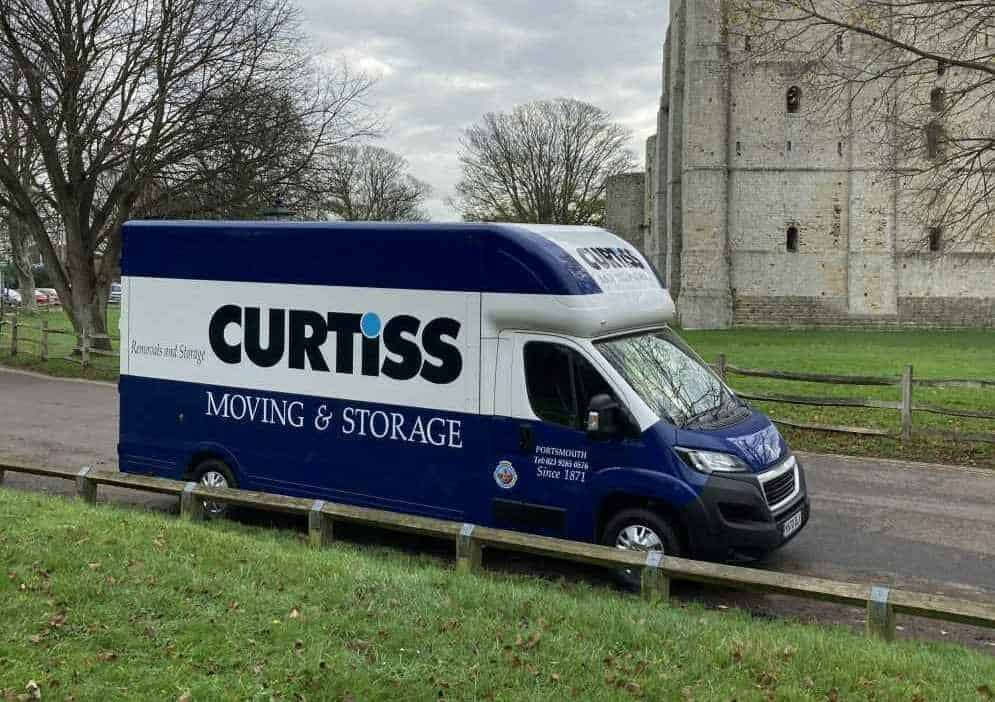 Are you thinking of living in Locks Heath?
Regardless of if you are moving for the beautiful houses or the great everyday costs, living in Locks Heath is an excellent choice!
If you have made up your mind and are ready to move, we are here to help you get your new journey in Locks Heath underway.
Here at Curtiss & Sons Portsmouth, we are an experienced and professional removals company that has been helping people moving home since 1871.
If you need help and advice on moving your home or perhaps some questions about your house removals, you can get in touch with us on 023 9298 5830 and our friendly team is here to assist you with your enquiry.