Updated 16th February 2022:
Are you thinking of living in Portsmouth?
If you are hoping to make the move this is the article for you.
'Pompey', as it is locally known, is the second-largest city in the county and is an important coastal location in the region.
Living in Portsmouth offers locals a host of great benefits.
We hope to provide you with as much information about living in Portsmouth as possible.
Deciding to move to a new area is never easy!
There are so many factors to consider and along with the stresses of actually moving the whole task can seem very daunting.
In this article we will help you to gather a better understanding of what living in Portsmouth is like.
Having a comprehensive understanding of what living in the city is like will undoubtedly help with your decision to move.
Here is our ultimate guide to living in Portsmouth in 2022!
History of Portsmouth
Living in Portsmouth is truly a historic experience.
The city is not only a unique location, being the only island city in the UK, it also has a fascinating past.
Portsmouth sits on Portsea Island, a narrow peninsula that separates two inlets of the English Channel.
Portsmouth Harbour is to the west and Langstone Harbour to the east.
Portsmouth naval base and Royal Dockyard both reside in the southwestern area of the peninsula.
The tourist destination, Southsea, is located on the southern tip of the peninsula.
Portsmouth as a location can be traced back to 1194!
The area first emerged as a settlement following the retreat of the sea from Portchester.
King Richard I saw the importance of the area and the settlement of Portsmouth was founded.
Living in Portsmouth was particularly important.
The settlement was granted a charter and market by the king.
Another key factor that continues to ensure people consider living in Portsmouth is the dockyard.
These can be traced back to around 1496 when the town was already a naval base.
The dockyard was massively expanded from 1698 onwards.
Today they cover over 300 acres and include several dry docks as well as fitting and repairing basins.
Tourism remains an important aspect of living in Portsmouth.
Historically, like much of the UK, tourism thrived with the arrivals of the railways.
Improved transport links and the mass appeal of seaside holidays saw Portsmouth Southsea garner huge popularity.
Portsmouth tourism is still centred around the Southsea area to this day.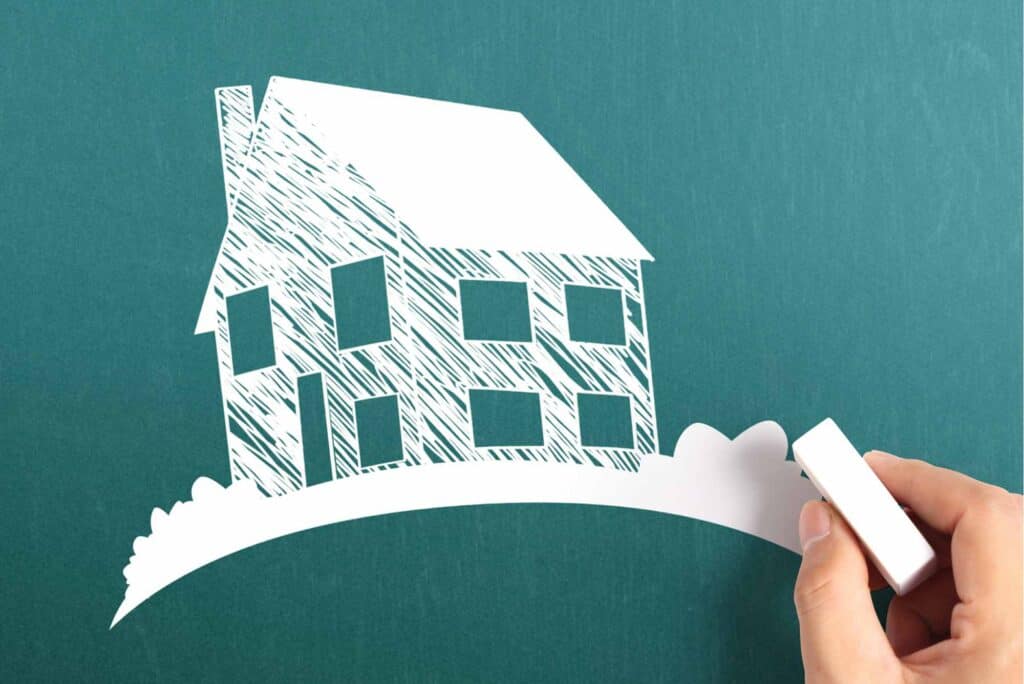 House Prices
If you are thinking of living in Portsmouth, you will certainly need to know the price of properties.
Portsmouth is home to a diverse housing market.
Different areas of the city offer buyers various property types.
Those looking to live on the island region of the city will find more terraced properties.
Old Portsmouth offers a range of impressive townhouses, with luxury apartments on offer in the Gunwharf Quays area.
Prices are generally more affordable than London, making living in Portsmouth a viable option for many types of buyers.
It should be noted that prices are on the up.
In fact, rates in Portsmouth have been rising faster than in the capital!
The average asking price for a property in Portsmouth in February 2022 is £242,330, with various property choices for all buyers.
Detached homes are sitting at £438,401, with semi-detached properties averaging at £314,816.
This is a dramatic increase from the average of £283,597 in late 2020!
If you are thinking of living in Portsmouth in a flat you should expect to pay £188,873.
Those thinking of buying one of the many terraced properties should anticipate paying an average of £246,106.
Renting in Portsmouth
If you are considering living in Portsmouth, renting is an excellent option.
The city is a fantastic location for the buy to let market.
This is mostly thanks to the large student population that attend the city's university.
If you are thinking of renting a property in the city, there are currently 760 properties available in February 2022.
Those looking to rent a one-bedroom apartment in the city centre can expect to pay around £752 per month.
Prices for a 4 bedroom home currently average at £1,564.
Living in Portsmouth ensures that residents have a great choice of rental properties.
Travelling by Rail
The city is particularly well-served when it comes to rail links.
There are numerous train stations throughout the city that provide connections across the UK.
Both Portsmouth Harbour and Portsmouth & Southsea stations provide transport links to several key areas in the city.
These include the dockyard, old town, university and the Gunwharf Quays and Portsea regions of Portsmouth.
The city is also home to Fratton station that connects the University area to the rest of the region.
Hilsea station ensures that those living in Portsmouth around the Portsea Island area have great connections.
Portsmouth's various stations provide excellent transport links across a local and national scale.
Frequent services to London take as little as 90 minutes.
Travelling to Southampton takes around 45 minutes, with Cardiff taking just over 3 hours.
Those living in Portsmouth can also reach Brighton in around 90 minutes.
Travelling by Road
Living in Portsmouth ensures good road connections for all residents.
The city is connected to Hampshire by the nearby M275, which allows easy passage with the M27.
From here travel across the region is made easy.
To the west areas such as Fareham, Southampton, Eastleigh and New Forest National Park are easily accessible.
Eastbound, the M27 joins with the A27.
This makes travelling to Chichester and Brighton and especially easy.
Living in Portsmouth also ensures good connections to the capital.
London can is accessible in under two hours via the A3 northbound.
Clearly, living in Portsmouth ensures residents are very well connected via road.
Employment in Portsmouth
Living in Portsmouth means locals have a diverse choice of employment opportunities.
The city is one of the most densely populated locations in the UK.
However, this has not had a negative impact on the job market.
Living in Portsmouth provides a range of job vacancies, making it a great places to live.
Portsmouth is the UK's royal naval base.
This has understandably shaped the job market within the city.
Portsmouth's primary employment sector is subsequently in the maritime field.
Roughly 10% of the workforce living in Portsmouth are employed in the dockyard, with a large number of ex-Navy seeking roles in and around the region.
Do not be fooled into thinking this is all Portsmouth offers.
Portsmouth is also home to IBM Europe, Portsmouth University and the Queen Alexandria Hospital.
All of these provide the city and its residents with a variety of roles that are sure to cover all the bases.
Portsmouth continues to expand its job market.
The local council have proposed plans to further both the engineering and tech industries within the city.
Living in Portsmouth is undeniably an exciting and forward-thinking prospect!
Things to do in Portsmouth
Living in Portsmouth means there is never a dull moment!
The city has so much to offer to locals and visitors alike.
Being a coastal city, there are ample opportunities to make the most of all the best seaside attractions.
If you are living in Portsmouth and love a day by the sea, Southsea is the place to be.
This tourist hotspot offers beaches, piers and all of the best amusements that are synonymous with a day at the beach!
Do not think this is all Portsmouth has to offer!
Outside of this, the city presents several big attractions.
These include the Spinnaker Tower, Portsmouth Historic Dockyard and The Mary Rose.
Check out visitportsmouth.co.uk for further information about all the best things to do when living in Portsmouth.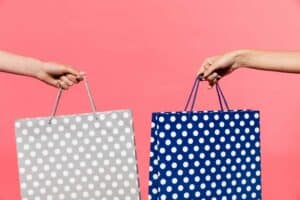 Shopping in Portsmouth
Residents living in Portsmouth are treated to a range of top-draw options when it comes to shopping.
Portsmouth's main shopping district is located in the Gunwharf Quays shopping centre.
The location offers more than 90 popular outlet stores.
The best think about the Gunwharf Quays outlet is the prices.
Stores here offer up to 60% saving on regular prices, making it the ideal spot for some grabbing some bargains!
Shopping here is a fantastic experience, with a range of coffee houses and restaurants to enjoy between stores.
For a more unique shopping experience, head to Southsea.
Residents living in Portsmouth can visit one of the areas many vintage stores to find the most exclusive items in the city.
The pedestrianised city centre is also an excellent location for a spot of shopping.
All of the popular high street names are on offer here via the Cascades Shopping centre.
Living in Portsmouth clearly provides a great variety of shopping options!
Education in Portsmouth
When moving to a new area it is always important to consider the schools on offer in the area.
This is no different for those thinking of living in Southampton.
Residents are provided with a good mix of infant, primary and secondary schools for their children.
Top performers in the area include Portsmouth High School, St Johns College and Priory and Charter Academy.
All of these schools are very highly regarded by Ofsted, meaning students living in Portsmouth are well accounted for.
Portsmouth is also home to Portsmouth Grammar School.
This prestigious school is considered one of the best in the country, with places highly regarded.
For more information about the best schools when living in Portsmouth check out School Guide.
Portsmouth is also an extremely popular University city.
More than 23,000 students attend Portsmouth University which has a good standing amongst the UK universities.
The university offers degrees in a range of fields, ensuring that alumni leave with a well-regarded degree.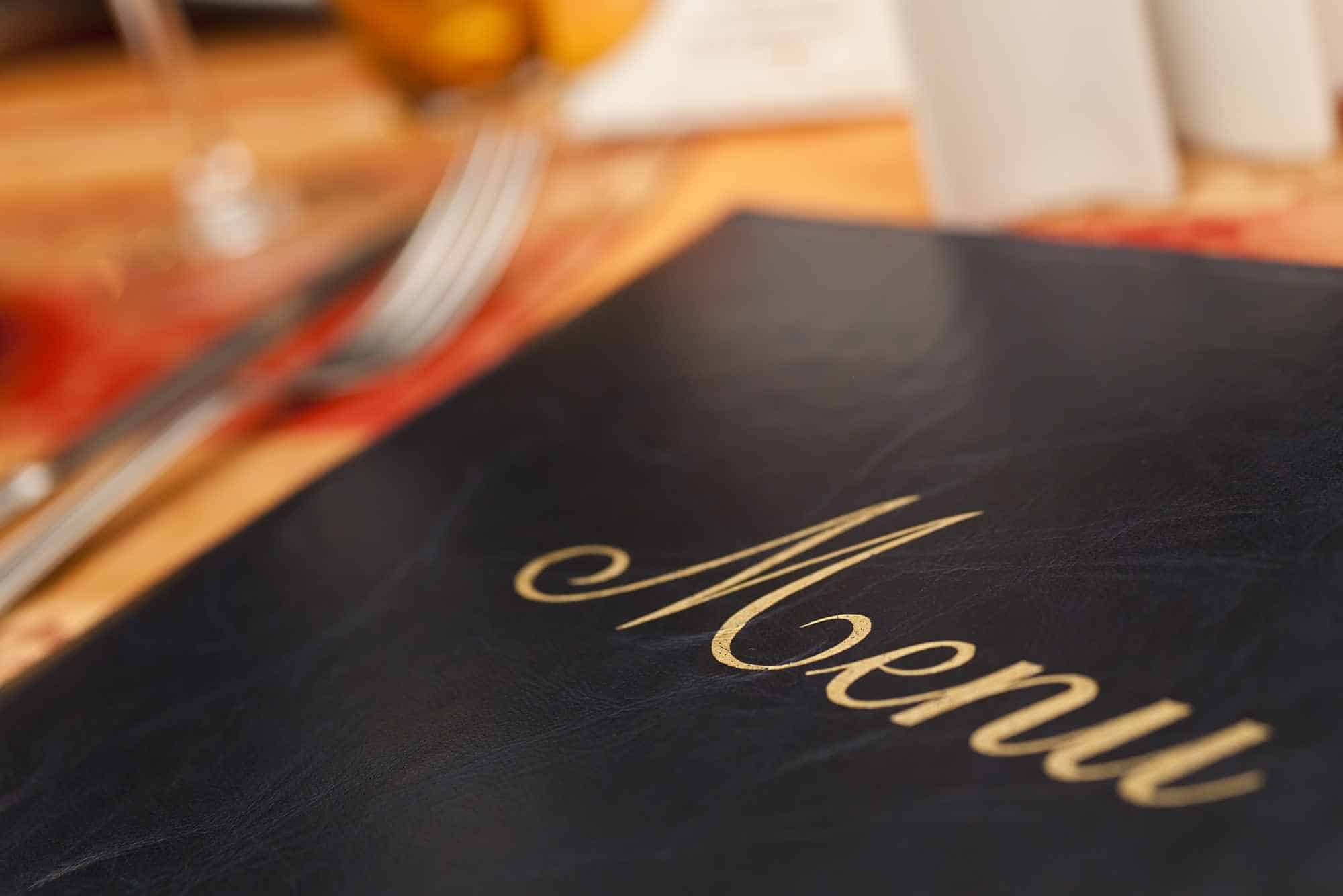 Restaurants in Portsmouth
Regardless of whether you eat out every night or only on special occasions, living in Portsmouth ensures you will have access to some excellent restaurants.
Portsmouth offers all the typical eating options you would expect from a big city.
However, there are also a range of excellent, local restaurants that are sure to please!
TripAdvisor is a great site to discover all of the best eateries in any location.
The same applies when living in Portsmouth.
There is an excellent range of different cuisines on offer.
With everything from seafood to traditional Mexican, living in Portsmouth offers so much choice.
Top restaurants in the city include The Rocka Restaurant, Restaurant Forty-6, Restaurant 27 and Huis.
If you are considering living in Portsmouth, be sure to support some of these excellent local eateries!
Hospitals and Healthcare in Portsmouth
Whilst we might not want to ever visit, it is important to know about local hospitals and healthcare provisions when moving to a new area.
Living in Portsmouth is no different.
The cities major hospital is Queen Alexandra (QA) Hospital.
Conveniently located near both the M37 and A3M, the hospital provides a range of vital services to the local community.
The smaller St. Mary's hospital is also available but is far smaller than Queen Alexandra.
If you are thinking of living in Portsmouth be sure to register with a local GP.
Overall, living in Portsmouth ensures locals have access to a range of healthcare options.
Ready to Start Living in Portsmouth?
Are you considering living in Portsmouth?
Whether you want to move to be closer to the sea, make the most of superb housing market or to study at the university, living in Portsmouth offers everyone something.
With a range of excellent properties and location, there is certainly a home for you in Pompey!
Moving house is never an easy process!
Curtiss & Sons Portsmouth are an experienced and professional removals company that has been helping people moving home since 1871.
If you need help and advice on moving your home or perhaps some questions about your house removals, we are here to help.
You can get in touch with us on 023 9298 5830 or by filling out our quick quote form and our friendly team will be in touch to assist with your enquiry.