Are you looking for things to do with your kids in Portsmouth for free? With local attractions such as warships, castles, museums and even free events, Portsmouth sure can keep you and your kids entertained!
Portsmouth is a historic waterfront city, with lots of interesting and fun family attractions.
Whether you're here for the beach, to explore the harbour or visit many of the heritage museums, Portsmouth is a fantastic place to come as it offers plenty of things to see and do.
If you've just moved to Portsmouth recently and are thinking of things to do in Portsmouth with your family, this is the article for you!
As a local-based removal company in Portsmouth, we think it would be helpful to give you a guide on where you can go in Portsmouth without spending too much.
We hope this will help you to settle in quickly and enjoy everything your new home and the surroundings in Portsmouth have to offer.
In this article, we're going to share some amazing places you can go for a day out in Portsmouth and nearby areas, from the best things to do for free, to the best places to eat in Portsmouth.
Read on to find out more!
Day Out with kids in Portsmouth – for free!
Below are some of the great places you can have a day out with your kids for free:
1. Visit The Portsmouth City Museum And Art Gallery
Portsmouth has a vibrant cultural history that can be explored at the city museum, admission is free but donations are welcome.
The Portsmouth City Museum and Art Gallery feature a wide variety of fascinating exhibitions that vary on a regular basis, so you'll see something new every time you visit.
Opening time is Tuesday to Sunday all year round from 10 am to 5 pm. Please visit the Portsmouth City Museum website for more details and check out the visitor's feedback on Google here.
2. Head To The Southsea Sea Front
Southsea Beach is a shingle beach about a mile south of Portsmouth city centre with wonderful sea views of passing vessels. You can see out to the Isle of Wight when the weather is clear.
The beach is clean and safe for families to spend the day together; the nearby Canoe Lake has boats, crabbing, and a playground, so it's well worth a visit if you're taking the kids there.
Please keep in mind that lifeguards are only on duty during the summer months, so double-check the times and dates before going for a swim.
And if you are hungry, the Southsea Beach Cafe serve the best sausage rolls, drinks, local ice cream and a range of tasty meals. Check out the rating for Southsea Beach Cafe on Google Maps here.
3. Visit The Southsea Castle
Southsea Castle was built in 1544 by Henry VIII to protect the coast from invaders.
The Southsea Castle has a long military history, it was captured by Parliamentarians during the English Civil War and the well-known Mary Rose ship sunk in front of the castle not long after it had been built.
The castle is free to visit but only open from April to October, so plan your trip before you go. Visit the website for more info or check out the Southsea Castle here on Google Maps.
4. Explore Royal Armouries – Fort Nelson
Fort Nelson is a restored Victorian fort and a national museum with a collection of national artillery, cannons, and underground tunnels. Fort Nelson opens all year round and is a great place for kids to explore and run free in this amazing 19 acres of grass ramparts.
There is a visitor centre, a cafe and the galleries with exhibits of over 350 big guns on display. Enter the Fort Nelson is free but please check the website for more details here. You can also get directions to Fort Nelson on Google Maps here.
5. Cumberland House Natural History Museum
The Natural history museum ensures visitor can learn more about how nature lives and thrive in the local habitats, from the riverbanks to the woodland wildlife which includes a working beehive and a butterfly house that will appeal to visitors of all ages.
However, the butterflies only fly between May and September, so double-check with the museum before your visit.
The museum is open from Tuesday to Sunday all year round and admission is free. For more information, visit the Natural history museum website and you can also see the Google reviews here.
6. Canoe Lake
The Canoe Lake is only a few minutes walk from Southsea Common, where you can hire pedal boats to ride along the lake. Take some birds food with you and go feed the ducks and swans around the lake, kids will love this free activity for sure.
There are other facilities in the area such as tennis courts, bowls green and a model village. A children's play area nearby with a splash zone and a zip wire ride. Canoe Lake is also a popular spot for picnics during the summer months.
7. Old Portsmouth
Take a stroll through old Portsmouth, walking up and down the old ground to get a sense of how the city used to be. You can start at Clarence Pier and go towards the Gunwharf Quays, learning about the historical parts of Portsmouth from the signage and old walls.
8. Go Feed The Ducks At Baffin Pond
Baffin Pond is a small pond and nature reserve on the edge of Portsmouth. Baffin Pond is home to many ducks, swans and wildfowl. This is another great spot to go if you want to feed the ducks with your children.
Just keep in mind that the local council recommends feeding the birds grains rather than bread to keep the Baffin Pond healthy. There is a play area in the park with a sand table and swing seat for children to enjoy. See the Baffin Pond on Google Maps Here.
9. Have A Walk In The People's Park – Victoria Park
Located in the Portsmouth city centre and spread over 15 acres, Victoria Park offers a calm and beautiful space for people to have quiet walks and a perfect spot to enjoy a picnic.
There is a small animal area with rabbits and guinea pigs for children to feed and pet and a bird area that has peacocks and other exotic birds. There is also an adventure playground in the park which is great for the kids to burn off their energy.
You can visit the website for more info and check out Victoria Park on Google Maps here.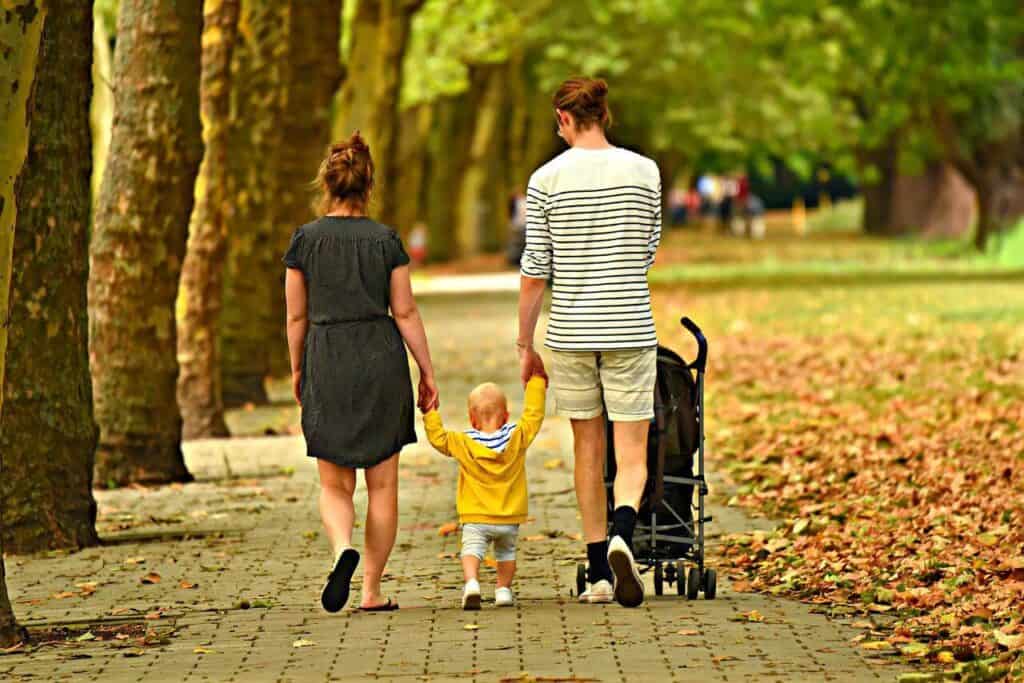 Ready to enjoy your life in Portsmouth?
See below our top picks of other things to do in Portsmouth, we hope they give you some ideas for what to do on your day out. Most importantly – have fun and have a fantastic day out!
There are so many things to see and do in Portsmouth and we can't include every point of interest here in this post. However, we have listed below some best places to eat, beaches to go, top attractions as well as local parks and gardens that are nearby for you to visit and enjoy!
Not all of these activities are free of course, some places charge an entry fee, but spending a small amount of money can make your visits more enjoyable!
It's worth the money to see a fascinating museum. Having some delicious ice cream on a warm sunny day can put a smile on your kid's face, and maybe even your own. Hiring a boat to take out on a lake can be a wonderful experience your kids will remember. There really are a lot of choices for things to do in Portsmouth.
Here are other things to do in Portsmouth!
6 Best Places To Eat In Portsmouth
• Restaurant 27
• The Canteen
• The Rocka Restaurant
• Algarve's Grill
• Minnies Restaurant
• Viet Quan – Vietnamese Street Food

Top 10 Attractions In Portsmouth
• Portsmouth Historic Dockyard
• Spinnaker Tower
• Mary Rose Museum
• HMS Victory
• HMS Warrior
• The D-Day Story
• National Museum of the Royal Navy
• Blue Reef Aquarium Portsmouth
• Portchester Castle
• Portsmouth Cathedral
Beaches To Go In Portsmouth And Nearby Areas:
• Southsea Beach
• Eastney Beach
• Eastney Naturist Beach
• Hayling Island Beach
• Lee on the Solent Beach
Parks & Gardens To Go In Portsmouth And Nearby Areas:
• Milton Park
• Southsea Common
• Southsea Rock Gardens
• Southsea The Rose Garden
• St James' Public Park
• Alexandra Park
• Drayton Park
We hope you have enjoyed reading the blog post and find it helpful. If you have any questions or moving house enquiry, please do not hesitate to get in touch with Curtiss & Sons Portsmouth on 023 9298 5830, our friendly team is always happy to help.