It's not surprising that the home-moving process is almost always described as stressful and costly, because it is. From selling the house to conveyancing fee, the cost of moving house can quickly escalate if you're not being careful in managing your moving budget.
According to Comparemymove.com. the average total cost of moving house in 2022 can be around £8886, which includes the cost of buying and selling your home. Just be aware that moving costs can vary depending on several factors, such as the distance you move and the volume of items you would like to transport.
Moving house alone can be stressful enough without having to worry about the costs, which is why we've compiled a list of simple ways to cut down the costs of moving. If you're looking for tips to save money for your home move, this is the article for you.
Let's get into it! Here are the 6 Top Tips To Keep Your Moving Costs Down.
#1. Compare Moving Quotes
It's a good idea to get a few moving quotes from your local removal companies so that you can see the differences in moving costs. Remember to check the online reputations of the moving companies from which you obtain a quote; this will give you an idea of what to expect on moving day.
Note that it's always a bonus to find a cheap mover but bear in mind that just because a mover has a cheaper quote does not mean that is the total cost. Always check for hidden costs and make sure you know what exactly you're paying for.
Pro tips 1: Choose a moving company that is a member of BAR
Choosing a removal company that is a registered member of BAR (British Association of Removers) can give you peace of mind knowing that the moving services will be performed to a high standard and efficiently.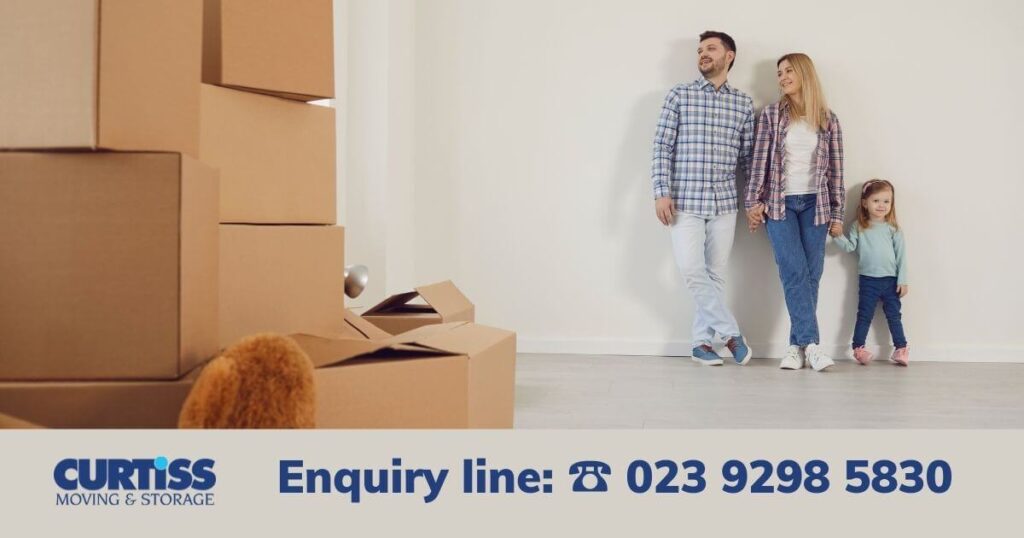 #2. Book Removal Service As Early As Possible
If you book your removals company early, you will have a better idea of the costs of moving and will be able to plan your moving budget. Another benefit of booking the moving service early is that you have a higher chance of finding an available date at a lower cost.
If you do not yet have a confirmed moving date, you can still plan ahead of time by contacting various removal companies to schedule a pre-move survey. This will save you time and keep you from having to go through the process again once you've set a date for moving.
#3. Declutter Your House And Get Organise With Your Move
Decluttering your home before relocating can help you save money on your moving costs! This is because the more items you want to move, the more expensive your removals service will be.
Most of us accumulate a large number of possessions, moving is an excellent opportunity to get rid of any items that have never been used. Reducing the number of items you have to move can cut down on moving and packing costs.
The extra time that you spend sorting and disposing of your unwanted items will be well-spent as it will not only help you better organise your move but also give you a less stressful moving process.
Pro Tips 2 – Use a Moving House Checklist to help you organise the move
Check out our Moving House Checklist here which you can download as a PDF to help you organise your house move.
#4. Plan To Move During The Quieter Months
The summer months in the United Kingdom are extremely popular for house moves, particularly in August. According to an online survey, the cheapest day to move is Sunday, while Fridays and summertime are the most expensive.
Avoiding your house move during these busy times will allow you to reduce the moving costs and have a more affordable removal service. Many moving companies raise their moving prices during these peak sessions to keep up with demand.
Moving during bank holidays may seem convenient, but it can also be difficult. If something goes wrong, for example, you won't be able to get help from professionals like solicitors or bankers. It is recommended that you choose a moving day during the middle of the week to ensure that your house move goes smoothly.
To avoid stress, take some time off from work during your move to give you plenty of time to unpack your belongings and settle into your new home.
#5. Pack Your Own Belongings
You can be sure to have a cheaper moving cost If you pack your own belongings rather than using the removal company's packing services. You can also ask friends and family for assistance, such as helping with childcare or transporting unwanted items to a charity or recycling centre.
However, if you're saving costs and want to do the packing yourself, you should start packing as early as possible and make sure you use quality packing materials as this will reduce the risk of your items being lost or damaged during the transit.
It is recommended that to have house removal insurance for your belongings during the move. Talk to your chosen removal company to get a removal insurance quote.
Pro tips 3: How To Pack Properly –
• Check all your packing boxes are strong enough to hold the contents.
• Gaffa tape should be used to reinforce all boxes.
• Examine each box for dampness or damage.
• Fill the box completely to prevent items from falling around.
• Take special care of valuable items.
• Label each box and its content.
#6. Hire A Professional Removal Company
If you're trying to save money on your move, hiring a removal company may seem counterintuitive.
However, when you consider the amount of time, effort, and work involved in a house move, as well as all of the expenses associated with a DIY move such as the cost of renting the right size of moving vehicle, and the cost of gasoline.
It's easy to see that hiring a moving company can be a more cost-effective option than doing the move yourself.
Furthermore, if you do not know how, you risk the chance of injuring yourself while moving heavy household items, which will complicate the situation.
So, hiring a professional moving company can make your life so much easier and provide you with a less stressful and more enjoyable moving experience!
Do You Need A Removal Service? Get In Touch With Us!
We hope you've enjoyed reading this article. If you have any questions or simply just want to price your move, please contact Curtiss & Sons on 023 9298 5830, our friendly team will gladly book a removal survey for you.