Are you thinking of living in Bognor Regis?
Moving to a new village, town or city is never an easy task!
It is often made tougher when you do not know a lot about the area you are moving to.
If you have decided to start living in Bognor Regis then you are in the right place!
As with moving to any new location, there are numerous things you should know when thinking of living in Bognor Regis.
We understand that the whole moving process can seem remarkably daunting!
If you are thinking of living in Bognor Regis, we are here to help.
In this blog, we aim to provide you with a better understanding of what living in Bognor Regis is like.
Gathering a well-informed understanding of what you can expect when living in Bognor Regis will certainly aide your decision to move.
Here are 6 reasons to start living in Bognor Regis!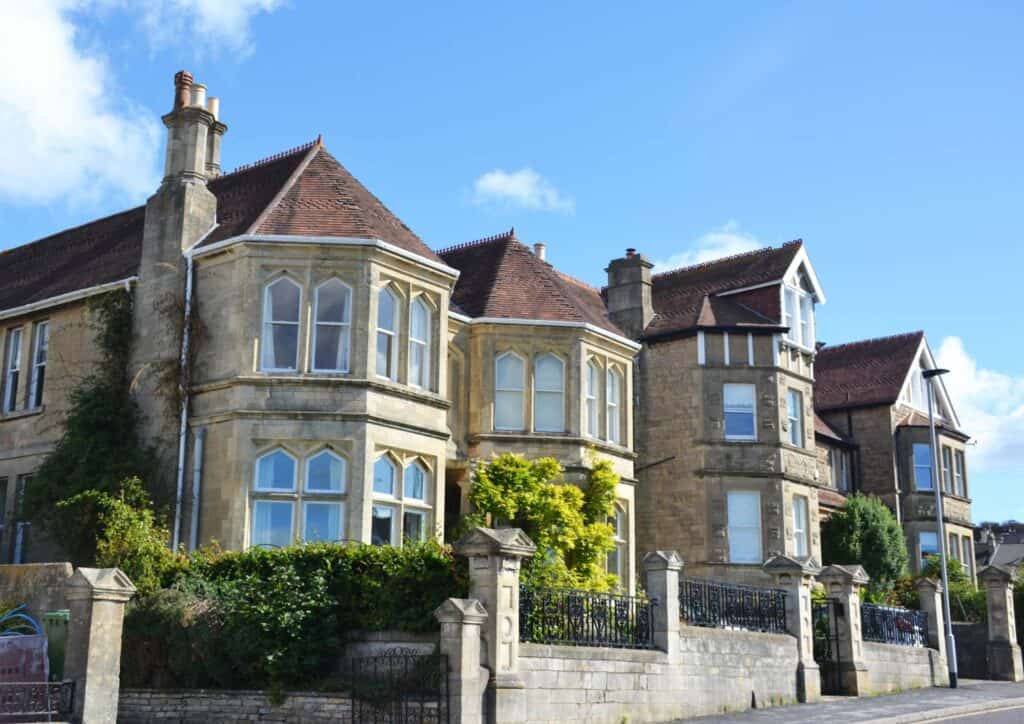 House prices
A former hub for retirees and home to a range of bungalows and 'older' residences, living in Bognor Regis is very different.
The town is emerging as an exciting, modern town and is increasingly attracting new, younger buyers.
As well as offering some beautiful period homes, a string of housing developments ensures that living in Bognor Regis provides a modern contemporary lifestyle to its residents.
In total, there are four new build sites within the town.
These projects offer a huge selection of property types ranging from one-bedroom flats to semi-detached and detached homes!
As far as prices go, you can expect to pay an average of £300,615 for a property.
The typical cost for a detached house is £415,830, a semi £286,354, terrace homes £251,149 with flats sitting at £162,909.
Cost of Rent
Depending on your personal circumstances, renting a home can sometimes be the only option for some.
There are advantages and disadvantages. One of the most sensible reasons to rent for a while is if you are moving to an area you have little personal knowledge of thereby giving you time to explore your options before committing to a purchase.
Bognor Regis has a buoyant lettings market and buy to let investors are always interested in the area.
Interest has increased further thanks to over £1 billion of investment already secured or in the pipeline as around 5000 new homes are due to be built or already underway.
Single room rental is popular with students who are studying at the University of Chichester campus in the centre of town. You can expect to pay between £340-£550pcm for a single room.
One-bedroom properties start from £673pcm, two bedrooms £750pcm and upward of £1256pcm for family sized homes.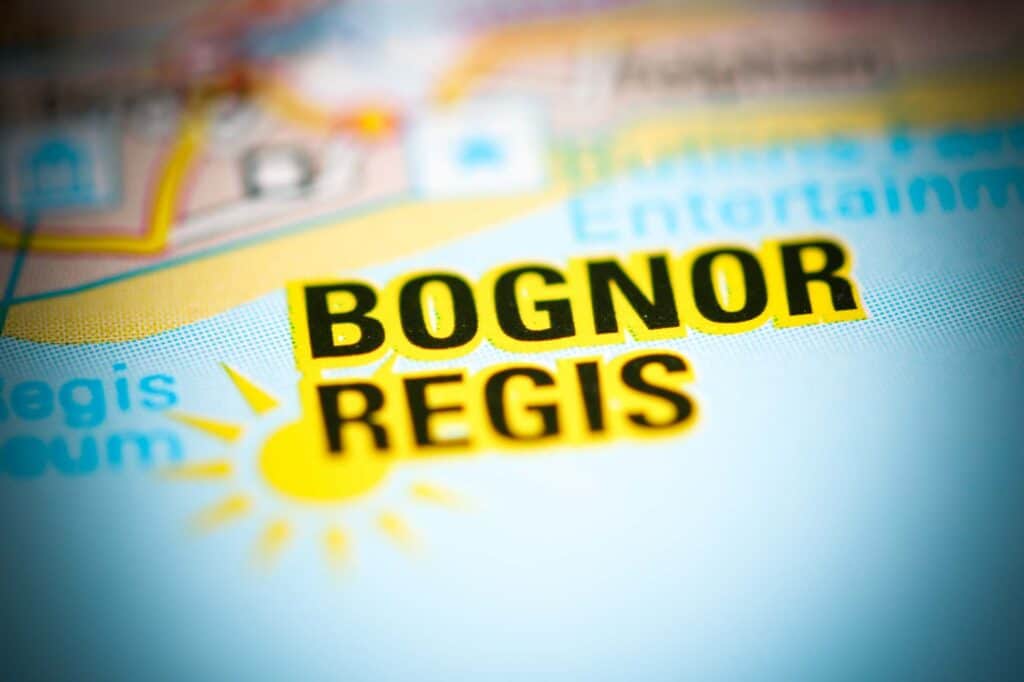 Cost of living
Money management is something we all could be better at dealing with.
Cutting back on certain things is easier than others but it is all about balance.
There is absolutely no point in saving money but feeling miserable most of the time.
Added to this the current pandemic has provided new money worries for many.
Whilst the cost of living in Bognor may not be cheap, it is definitely cheaper than living in some of the UK's larger towns and cities. Compared to London, you can save as much as 50% on living costs.
So where else can you shave off a few pounds?
Selling what you don't use is helpful and there are plenty of apps to assist.
Vinted, EBay and Gumtree are all great places to sell unwanted items and make some money.
With a few tweaks, you can save on your food shop in multiple ways.
First, try to stick to a plan.
Only shop for what you know you will use saves money by avoiding waste.
Shop at budget friendly stores such as Aldi, Iceland, and Lidl.
Visit a local market. The Bognor Old Town Artisan Market always has lots on offer, including all sorts of fresh produce and always cheaper than anywhere else.
Bognor has loads of places to visit without having to pay much or nothing at all:
Spend a day on the beach. East Beach is clean partly sandy partly pebbles but totally free of charge.
Hotham Park covers nine hectares including, an arboretum, boating pond, putting green and crazy golf course. A cheap day out.
Bognor Museum is very informative and asks for a small donation for entry.
You could not ask for a finer place stop on a sunny afternoon than Marine Park Gardens a its most beautiful in summer when the flowers are in full bloom, and totally free to enjoy.
Spending and saving well is not about making huge, sweeping changes which you won't be able to maintain – it's all about small steps which add up over time.
Schools
Bognor Regis is home to around 12 primary schools, all of which run to very high standards.
The majority of primary schools in the area having achieved a "good" rating from Ofsted.
St Philip Howard Catholic School was one of the schools to be given the "outstanding" accolade.
There are also two secondary schools for residents living in Bognor Regis.
The Regis School and Felpham Community College, have around 1400 pupils each.
Both have received a "good" rating at their last Ofsted inspections.
Bognor Regis is also home to a campus for the Chichester University.
The university has a total of 14 departments, with specialisms including Humanities, Sport, Musical Theatre and Education.
In 2019, the University was ranked as the 4th in the UK for courses and lecturers in the WhatUni Student Choice Awards 2019.
It has also been ranked one of the best universities of the year, placing 14th out of 131 universities!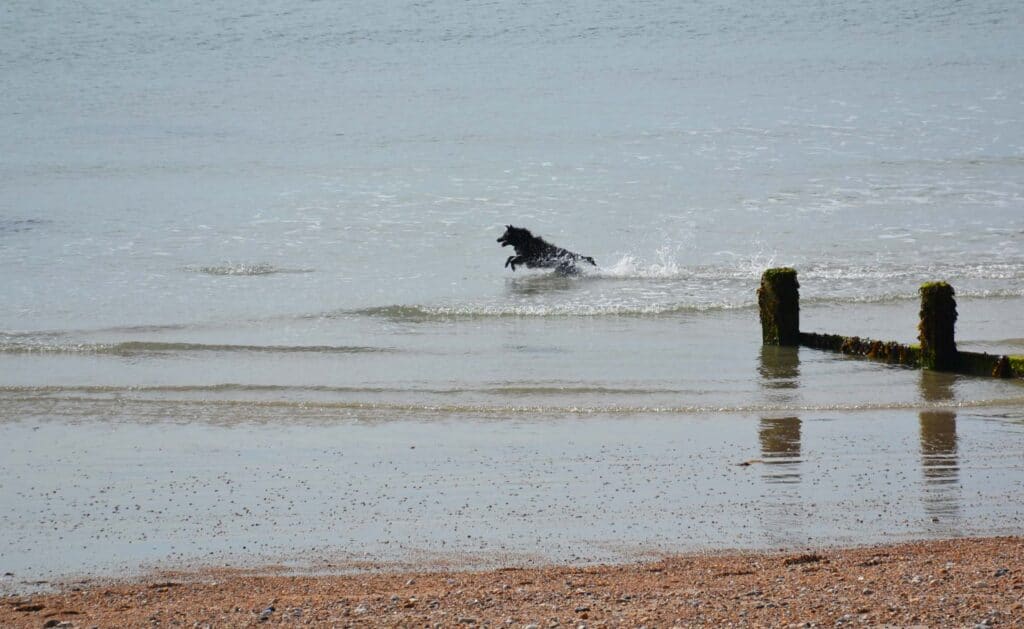 Things to do
Living in Bognor Regis presents a great choice of amenities, walks and places of interest that appeal to both young and old.
Bognor Regis is well known for hosting the annual Birdman Event!
Every year daredevils jump from the pier in home-made flying machines.
It is quite the spectacle!
Living in Bognor Regis certainly provides residents with a friendly community feel.
Nearby Hotham Park is a beautiful area to enjoy some fresh air.
The park is home to a cafe, children's play area and a mini-golf course.
Hotham was originally home to Sir Richard Hotham, the founder of Bognor Regis.
Amazingly, his house is still standing in the park to this day!
Hotham Park is an excellent spot for the kids and makes a great day out.
Living in Bognor Regis also provides easy access to both Chichester and Arundel.
Arundel is home to the historic Arundel Castle.
This outstanding example of a medieval castle is a great visit for history buffs!
Bognor Regis East Beach won the Seaside Award for 2019!
The beach and promenade sit close to the main shopping centre, making a fun day out at the beach easy.
There really are plenty of activities to make this beach ideal for the whole family!
Best restaurants
All large towns and cities have their fair share of great places to eat, and Bognor is no exception.
Local restaurants serve a wide range of cuisines ranging from traditional English to Mediterranean, Indian, Asian, and more.
Pubs, bars cafes and delis also make wonderful places to enjoy an informal bite to eat and a drink.
Here are several highly rated eateries you may like to try:
Just back from the seafront is Mustards Bar & Restaurant. An award-winning venue serving fine dining cuisine. mustardsbarandrestaurant.co.uk
Sen is located closer to the centre of town. A Spanish themed restaurant serving authentic dishes which has received rave reviews. sentapasuk.co.uk
Magna Tandoori is perfect if you enjoy Indian cuisine. Set in a lovely relaxing family friendly atmosphere it also scores highly when it comes to reviews. magnaonline.co.uk.
A very reliable way to determine whether or not a restaurant is good is to check what other people's experiences have been like.
Hundreds of people leave their reviews on web sites such as Tripadvisor. (www.tripadvisor.com/Restaurants-g504216-Bognor_Regis_Arun_District_West_Sussex_England.html) so you can be sure you will not be disappointed.
There is no doubt, whether you live in the town of Bognor Regis or just visiting for the day, finding somewhere to suit your taste, budget and preferred location is easy.
Are you thinking of living in Bognor Regis?
Regardless of if you are moving for the outstanding range of properties, top quality schooling options or the cheaper everyday costs, living in Bognor Regis is a great choice!
If you have made up your mind and are ready to move, we are here to help you get your new journey in Bognor Regis underway.
Here at Curtiss & Sons Portsmouth, we are an experienced and professional removals company that has been helping people moving home since 1871.
If you need help and advice on moving your home or perhaps some questions about your house removals, you can get in touch with us on 023 9298 5830 and our friendly team is here to assist you with your enquiry.